How Will The Offense Function Without Starting WR Kevin Curtis?
Don't expect Andy Reid and Marty Mornhinweg to dramatically change the philosophy with Curtis out of the lineup. Reid likes what he has at wide receiver and the Eagles are going to shuffle their personnel in and out based on the packages they are using.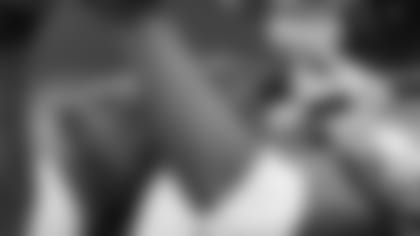 WR DeSean Jackson
The idea here is to spread the ball around and give everyone a little love. That means you are going to see rookie DeSean Jackson involved more prominently, and earlier, than any Eagles rookie wide receiver of recent years. You are going to see tight end L.J. Smith get some looks. You will see Jason Avant in the slot, and you will see two players who were not as involved in the action last year, Greg Lewis and Hank Baskett, more involved this season.

And the guess here is that the Eagles are also going to try to be as balanced as they can be with the run/pass ratio. It is something to watch all season, of course. Not just the final passes vs. runs totals, but when the running game is deployed and how the Eagles intend to mix it in to the equation.

The Rams defense is a bit of an unknown. They have first-round draft pick Chris Long geared up and ready to start. They have a pass-rushing threat in Leonard Little at one end position, and they have a good, young tackle in former No. 1 draft pick Adam Carriker teaming inside with La'Roi Glover. On paper, the Rams have a strong and potentially explosive front four.

St. Louis is going to come after Donovan McNabb and hope he makes mistakes. McNabb has looked so good and so in command throughout the summer, and is a completely different player than he was a year ago. The key for the Eagles is to take care of the football, play a disciplined game and go after some weak points in the Rams defensive scheme.

As for missing Curtis, yeah, the Eagles will miss him. But they have enough weapons to compensate if McNabb gets time to set up and throw.