Eagles at Tennessee Titans
Sun., Oct. 24, 1 PM, FOX, LP Field
[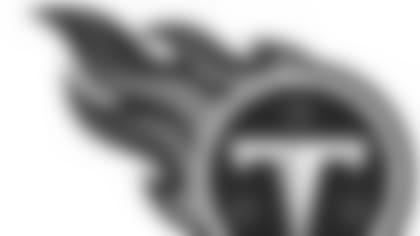 ](http://www.titansonline.com)
Overall Series Record: 6-3
Record at LP Field: 0-1
Last Meeting: Nov. 19, 2006 - Titans 31, Eagles 13
Game Recap: In a game that is best remembered for Donovan McNabb's season-ending ACL injury, the Titans scored on the ground, in the air, on a punt return and on a defensive fumble return en route to their 18-point victory. Jeff Garcia took over in the second quarter after McNabb went down and went 26-48 for 189 yards. But he would go 5-1 the rest of the way, leading the Eagles to a surprise playoff appearance.
Game Preview
This is likely to be as close as NFL fans will ever get to a race between wide receiver DeSean Jackson and Titans running back Chris Johnson for the title of NFL's fastest man. Johnson's blazing speed - he ran an unheard of 4.24 at the 2008 combine - was on display last season when he led the league in rushing with 2,006 yards on the ground, to go along with over 500 receiving yards. Meanwhile, Jackson tied the NFL record with touchdowns of over 50 yards last season with eight. The two dynamos, who came into the league at the same time, are without question two of the most exciting players in the league, and football fans everywhere will keep an eye on the potential fireworks in Philadelphia this week. If only they could line up directly against each other.
To combat Johnson's speed, the Eagles will have to rely on defensive ends Trent Cole, Darryl Tapp, Juqua Parker and Brandon Graham on the outside, while the return of Stewart Bradley at middle linebacker should also make a difference for the run defense. In 2009, the Eagles sported the ninth-best rush defense (104.9 yards per game), but they will need to remain disciplined and technically-sound if they are to contain Johnson. Of course, the best way to limit the impact of the player who was named 2009 Offensive Player of the Year is to play from ahead and force the Titans to throw the ball. Although he is a playmaker with the ball in his hands, Titans quarterback Vince Young is not the most accurate passer and he can be rendered ineffective if made one-dimensional.
On defense, the Titans really felt the loss of defensive tackle Albert Haynesworth 2009, allowing 365.6 yards per game, 27th in the NFL. However, their play improved during the team's late-season rally. Cornerback Cortland Finnegan is probably the unit's best player and is likely to draw the difficult assignment of covering Jackson, while defensive tackle Tony Brown is an intimidating presence up the middle. The Titans also brought in defensive end Derrick Morgan with the 16th overall pick, and he'll likely be compared to Graham for the rest of their respective careers.
Even with his limited playing experience, Eagles quarterback Kevin Kolb will recognize at least two players on the Titans defense - linebacker Will Witherspoon and defensive end Jason Babin, both of whom were members of the Eagles last season. Witherspoon was released by the Eagles following the 2009 season in which he was a mid-season trade acquisition. The Eagles also chose not to match Babin's contract offer from Tennessee, so both players will have a small measure of revenge to seek on the field against their former team.
-- Posted by Bo Wulf, 6:00 p.m., July 4