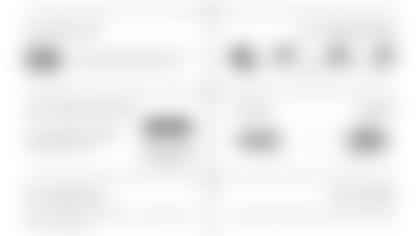 There's nothing quite like the excitement of Cowboys Week in Philadelphia. These two teams have a history of bad blood, and the Eagles will get their first crack at their rivals in Week 7 when those Cowboys come to town.
It's been an unusual offseason in Dallas. The cash-strapped Cowboys were forced to cut several of their players to create cap space, but did find the funds to extend quarterback Tony Romo, who has thrown nine touchdowns and three interceptions against the Eagles over the past three years. In the draft, the Eagles traded down (with defensive tackle Sharrif Floyd, reportedly the fifth overall player on the team's draft board, still available) and selected center Travis Frederick. Two second-day picks will help Romo in the passing game, tight end Gavin Escobar and wide receiver Terrance Williams.
With new defensive coordinator Monte Kiffin in tow, the Cowboys will be switching from a 3-4 defense to a Tampa-2 look. It's a matchup head coach Chip Kelly knows well – Kiffin spent the last three seasons as the defensive coordinator at USC, and in those three years, Kelly's Oregon squads averaged an eye-popping 601 yards of total offense against Kiffin's defenses. Last season, Oregon's high-powered offense put up 62 points and 730 yards of total offense. Last season's meeting in Philadelphia is perhaps best remembered as the game in which quarterback Nick Foles saw his first NFL action. Foles threw his first touchdown in that game, a 44-yard strike to Jeremy Maclin in the end zone. Unfortunately, the Eagles weren't able to come away with a win in that game, but the team knows just how important it is to shut the Cowboys down when they visit Lincoln Financial Field. Look for the home team to come out with energy against their hated division rival.