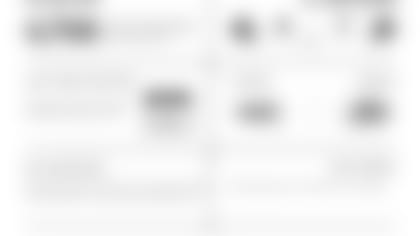 The Eagles finish up a three-game road stretch in Week 6 as they travel to Tampa Bay to face the Buccaneers. The return to Tampa should be a happy one for the Eagles, who scored perhaps their most dramatic victory of the 2012 season when Nick Foles threw a game-winning touchdown pass to wide receiver Jeremy Maclin as time expired. Foles was at his best that afternoon, completing 32 of his 51 passes for 381 yards, two touchdowns and no interceptions. He also ran for a 14-yard score.
Meanwhile, the Buccaneers will be looking to avenge the loss that ultimately ended their playoff hopes. To do this, quarterback Josh Freeman will need to establish himself as a quality starting quarterback. After a solid beginning to his 2012 season, Freeman threw nine interceptions against two touchdowns in his final three games. However, Tampa Bay's strength on offense last season was definitely in its running game. Rookie Doug Martin had a sensational year, running for 1,454 yards and 11 touchdowns. His 1,926 yards from scrimmage were third in the league in 2012.
The Buccaneers' defense was something of a Jekyll and Hyde situation last season. While their run defense was excellent (Tampa was tops in the league in that category, allowing only 82.5 yards on the ground per game), their passing defense left plenty to be desired. The unit finished dead last, giving up 297.4 yards per game through the air. To remedy this, the Bucs signed away 49ers All-Pro safety Dashon Goldson, and, in a blockbuster, acquired All-Pro cornerback Darrelle Revis from the New York Jets. They also used their first draft pick in April's NFL Draft (a second-rounder after they surrendered their first-round pick to nab Revis) on tall, physical Mississippi State cornerback Johnthan Banks.
Eagles fans invade Raymond James Stadium when their Birds are in town, and this season figures to be no exception. The team will look to use every advantage, as an underrated Buccaneers team will still likely remember the heartbreaking loss from a season ago.