Eagles at San Francisco 49ers
Sun., Oct. 10, 8:20 PM, NBC, Candlestick Park
[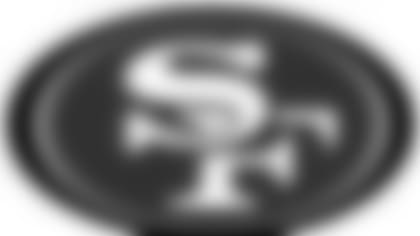 Overall Series Record: 11-17-1
Record at Candlestick Park: 6-5
Last Meeting: Dec. 20, 2009 - Eagles 27, 49ers 13
Game Recap: DeSean Jackson had six catches for 140 yards and a touchdown and the Eagles defense forced four turnovers in the first half dooming San Francisco's chances early.
Game Preview
The Eagles might as well win this game because it's certainly going to be a long flight home. For their first prime-time game of the 2010 season, the Eagles will travel to the west coast for a Sunday night game in San Francisco. Hopefully, they'll have a better performance than their two west coast trips last season, both losses.
The 49ers hope to make a playoff run under head coach Mike Singletary, and they have many of the pieces in place. Frank Gore leads a strong ground game, second-year man Michael Crabtree is an emerging star at wide receiver and the defense is solid.
The big question for San Francisco is the quarterback position. Alex Smith showed signs of blossoming last season and the 49ers added David Carr to provide competition. But they beefed up the offensive line through the draft to protect Smith, as they plucked two offensive lineman in the first round - tackle Anthony Davis of Rutgers and guard Mike Iupati of Idaho.
Playing on the West Coast is not an easy thing for an NFC East team, so this is a tricky spot for the Eagles. San Francisco's defense is capable of wreaking havoc with its pressure packages, and the offense can control the line of scrimmage with the running game.
-- Posted by Chris McPherson, 6:00 p.m., July 2