Eagles vs. Green Bay Packers
Sun., Sept. 12, 4:15 PM, FOX, Lincoln Financial Field
[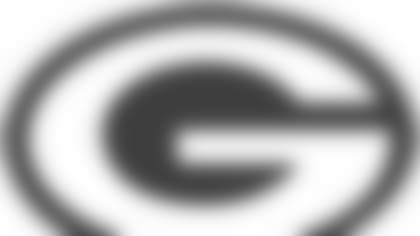 ](http://www.packers.com)
Overall Series Record: 15-24
Record at Lincoln Financial Field: 4-0
Last Meeting: Sept. 9, 2007 - Packers 16, Eagles 13
Game Recap: In Green Bay for the 2007 season opener, special-teamer Tracy White recovered a fumbled punt in the end zone for the Packers, who won the game on a third-quarter field goal - the only points of the second half.
Game Preview
The Eagles will open their 2010 season at home against the Green Bay Packers for a nationally-televised 4:15 p.m. game. When Kevin Kolb looks across Lincoln Financial Field for the first time as a No. 1 quarterback, he will see the Packers' sideline, and, hopefully, a vision of his future. In the off-season following the 2007 season, the Packers moved on from franchise hero Brett Favre in order to hand the reins of the franchise over to their young signal-caller, Aaron Rodgers. Rodgers rewarded the Packers' faith in him with a solid debut campaign in 2008 at the helm of a flawed team. In 2009 though, Rodgers proved to be among the very best quarterbacks in the entire league, sporting a touchdown-to-interception ratio of 30-to-7, second-best in the league, and a fourth-best 103.2 quarterback rating.
Behind Rodgers, the Packers made the playoffs as a wild-card team and came within inches of defeating the Arizona Cardinals on the road in the first round of the playoffs. The future is certainly bright for the Packers, who have a bevy of offensive weapons, including wide receivers Greg Jennings and Donald Driver, running back Ryan Grant, and tight end Jermichael Finley, one of the league's true matchup-nightmares - especially for a team that has had trouble covering the tight end in recent seasons.
The Packers' biggest focus this off-season is to upgrade an offensive line that allowed Rodgers to be sacked 50 times, tied for the most of any quarterback in the league. Veterans Mark Tauscher and Chad Clifton return at tackle, and Iowa offensive lineman Bryan Bulaga joins the fold. Whoever starts at left tackle will have his hands full with the Eagles' persistent pass-rusher Trent Cole, he of the 12.5 sacks in 2009.
For the Eagles, Kolb hopes to follow a similar path to Rodgers in replacing a franchise legend. When Donovan McNabb was traded to the Redskins on Easter night, the stage was set for Kolb to take over the franchise for the foreseeable future. The Eagles would no doubt be happy if he turned out to be of Rodgers' caliber, although Kolb and his teammates are admittedly setting their sights even higher, with tight end Brent Celek stating that he believes Kolb can become "the best quarterback in the league." Kolb certainly will have weapons at his disposal in Celek and wide receivers DeSean Jackson, Jeremy Maclin and Jason Avant among others. The Packers' secondary will present an interesting challenge for the young wideouts, as they are known for their physical nature, especially at cornerback where Al Harris and reigning NFL-defensive-player-of-the-year Charles Woodson ply their trade.
Aside from the already juicy matchup of two playoff teams with ascending talent, this game figures to be a great head-to-head battle between two of the game's best young signal-callers.
-- Posted by Bo Wulf, 6:00 p.m., June 28