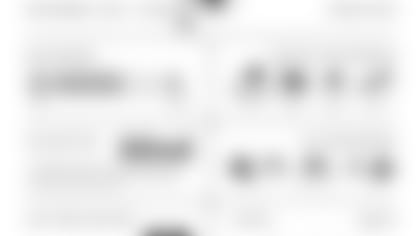 The good news is that the Eagles will open Chip Kelly's first season as head coach in primetime. The bad news is that you'll have to wait an extra day to watch it. The Eagles' 2013 season opener will also take on added meaning as the NFC East schedule opens from the get-go for the Eagles with a short trip down to FedEx Field for a Monday Night showdown with the Washington Redskins.
So much intrigue will precede this opening matchup on both sides. What exactly will Chip Kelly's offense look like in the regular season? For that matter, what will the defense look like? Who will be the Eagles' quarterback? Meanwhile, for the Redskins, the big question aurrounds the health of Robert Griffin III. After suffering a torn ACL in the team's playoff loss to the Seattle Seahawks, Griffin has been hard at work rehabbing and the public expectation is that he'll be ready for Week 1. But nine months is awfully soon to expect a full recovery from that sort of injury, so there will be all sorts of curiosity regarding Griffin's early season health. Of course, if Griffin isn't quite 100 percent the Eagles won't exactly complain, though it should be said that Kirk Cousins looked to be a competent backup in his short stint of playing time last season.
Meanwhile, the overwhelming success of the Redskins offense last season serves as hope that the Eagles too can implement a new style effectively. In Griffin's first season and under a revamped offense, the Redskins led the NFL in yards per play and rushing yards per game. Credit for that goes beyond Griffin and offensive coordinator Kyle Shanahan as rookie running back Alfred Morris was a revelation, rushing for 1,613 yards, a mark topped in 2012 only by Adrian Peterson. Morris will no doubt pose a challenge for the Eagles whether Griffin is ready or not. Meanwhile, wide receiver Pierre Garcon was bugged by injuries throughout his first season in Washington but, when healthy, poses a serious threat of his own.
Defensively, the Redskins did their best to overcome a spate of injuries in 2012 as both Adam Carriker and Brian Orakpo were lost to injuries early in the season. A dynamic pass rusher when healthy, Orakpo will pose a threat to the Eagles, as will his pass-rushing mate Ryan Kerrigan. Long-time stalwart London Fletcher will man the middle for Washington, and may just do so in perpetuity. There may be opportunities to take advantage of the Redskins secondary though, as DeAngelo Hall and Josh Wilson form an adequate if unspectacular pair of cornerbacks. Second-rounder David Amerson, the Redskins' top pick in April's NFL Draft, will compete for playing time right away and was a boom-or-bust cornerback at North Carolina State, where he led the country in interceptions in 2011.
As for the Eagles, there will be no shortage of fascination with what the team will look like in Kelly's debut. Rest assured that the team won't give too much away in the preseason, so the unveiling will take place in prime time. Which brings up the final note: the ongoing quarterback competition is a long time away from being decided, but in the event that Michael Vick comes out the victor, there will certainly be pleasant flashbacks. The last time the Eagles played at FedEx Field on a Monday night was Vick's legendary 2010 performance in which he torched the Redskins to the tune of 59 points and six touchdowns.