Along with the eight Philadelphia Eagles players selected to the 2023 Pro Bowl, Savannah Lloyd was selected by her teammates as the Philadelphia Eagles Cheerleader who will represent the team as this year's Pro Bowl Cheerleader. This season marks Savannah's sixth and final year with the team.
"This is a dream come true. It is considered the most prestigious honor for an NFL Cheerleader," Savannah said. "After six amazing seasons, the opportunity to perform at the 2023 Pro Bowl Games in Las Vegas will be a highlight that I will truly forever cherish."
Savannah has had quite a remarkable journey since her rookie season in 2017. Just a small sample of her unique experiences include:
• Cheering at Super Bowl 52
• Honoring the United States Armed Forces during a goodwill military tour to Japan and South Korea
• Traveling to the Dominican Republic and Mexico to help the underserved
• Performing on stage with the iconic band Queen
• Being featured in the Madden NFL '22 Soundtrack Video
• Modeling in Fashion Week
• Appearing on American Idol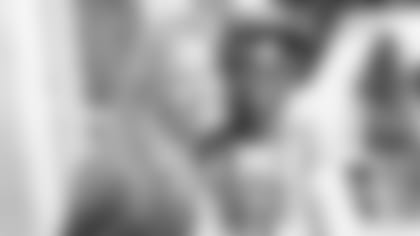 During the week in Las Vegas, Savannah and the other Pro Bowl Cheerleaders from across the NFL will engage in several community initiatives, while performing on center stage when the best players from the league take part in the first-ever Pro Bowl Games, a series of skills competitions highlighted by a flag football challenge. What will make the Pro Bowl that much more special for Savannah is that she was chosen in a vote by her teammates.
"They are my family, and I will be taking a piece of each of them to Las Vegas with me. They believed in me and have seen how hard I've worked to get to where I am now," said Savannah, a three-year captain. "I can't thank my teammates enough for supporting me and awarding me with the honor of being their Pro Bowl representative. I am exceptionally grateful."
Savannah is a graduate of Marywood University with a Bachelor of Science degree in Early Childhood Education and Special Education. As a first-grade teacher, Savannah is used to having 30 kids screaming and cheering as she teaches. It is totally different when your name is announced in front of a sold-out crowd of nearly 70,000 fans at Lincoln Financial Field.
"When my name was announced during the New Year's Day game, I felt proud. I was so happy to share this moment with my family and teammates, including my best friends Talia and Shardae," Savannah said. "Throughout the game, so many fans congratulated me, which resonated deeply. I will never forget the feeling of being recognized in front of 70,000 fans whom I have shared gamedays with for the past six seasons. My heart is still so full."
Thoughts then turned to her family and her future. As this season ends, another chapter of her life begins. Savannah looks toward it all with anticipation and optimism, giving thanks to those who have made this possible.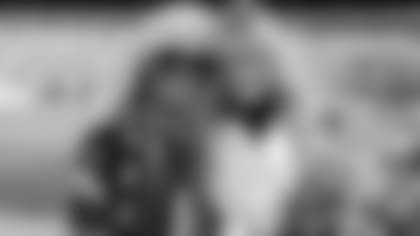 "I would like to thank my mom, Mary Lou; my dad, Jay; and my two sisters, Hunter and MacKenzie, for their endless love and support. My mom has always been my role model. She and my aunt opened their own business, Romar Dance Studio, and have been teaching and operating it for 47 years. This was – and always will be – my second home," Savannah said. "This is where my dance journey began. I am currently a dance instructor/choreographer at my family business, hoping to take over one day. Growing up, I danced from 3-18 years old but performing at dance recitals wasn't enough for me."
Savannah was inspired watching the Eagles Cheerleaders while attending the 2016 home opener.
"I would have never auditioned for the Eagles Cheerleaders if it wasn't for my fiancé, David," Savannah said. "He brought me to my first-ever Eagles game. I was mesmerized by the Eagles Cheerleaders and immediately said to him, 'I want to do that.' I immediately looked up when auditions were being held and told myself this was my next goal."
This past summer, just before the home preseason contest against the New York Jets, David proposed to Savannah at Lincoln Financial Field.
"This organization will be a part of our lives forever and holds such a special place in both of our hearts," she said. "The Eagles have been a part of not only my life, but my family's life for the past six years. I am blessed to have had my family as an amazing support system. This team has given me my best friends, bridesmaids, and an additional family that will last a lifetime. I am excited to meet all of the Pro Bowl Cheerleaders from across the league and soon enough, I will be able to call them family."