The Eagles filled the two open spots on their active roster Saturday by activating defensive end Vinny Curry and safety Will Parks off the Injured Reserve list.
The Eagles also elevated tight end Jason Croom and safety Elijah Riley from the practice squad for Sunday's game.
Curry suffered a hamstring injury in the season opener against Washington. He recorded two tackles and a half-sack in 22 snaps on defense. Curry is a key reserve who will add more depth to one of the strongest pass-rush units in the NFL. The Eagles are third in the NFL with 18 sacks entering Week 6. Curry is also stout in his ability to set the edge in the run game which will be important against Baltimore's rushing attack on Sunday. Curry can also provide a pass rush from the interior.
Projected to be a key role player on defense and special teams, the Philadelphia native signed with the Eagles in the offseason after four seasons with the Denver Broncos. In 62 career games (15 starts), Parks has 134 tackles, four interceptions, 13 pass deflections, two forced fumbles, and one fumble recovery.
"He's a guy that you can plug in anywhere. You want him to play linebacker? OK. You want him to play centerfield? He can do that. You want him to rush the passer? He can get it done. That's what I like most about Will. I'm excited for him this week to get back out here and play in front of his hometown and make some plays for us on defense," safety Rodney McLeod said.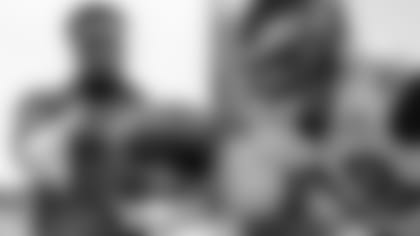 This the second week in a row that the Eagles called up Croom from the practice squad. Croom played two snaps on offense and another seven on special teams against the Steelers. The Eagles have three tight ends available in Zach Ertz, Richard Rodgers, and Croom. Rodgers was limited earlier in practice this week with a neck injury, but he's good to go for Sunday.
Like Croom, Riley was called up by the Eagles for last week's game in Pittsburgh where the rookie free agent made his NFL debut. Riley played 14 snaps, all on special teams. The Eagles are down safety Rudy Ford, a key player on special teams.