As the Eagles' offseason conditioning program officially gets underway, general manager Howie Roseman joined NFLAM on NFL Network to talk about the enthusiasm in the building as the next phase of the offseason gets underway.
"It's exciting. From the front office, the coaches, the players we've had a chance to talk to, everyone's excited to get started today," Roseman said. "There is a lot of new and we're excited about the opportunity we have with coach Kelly and his staff."
One of the players expected to be a full participant as the offseason ramps up is left tackle Jason Peters, who missed the entire 2012 season with an Achilles injury.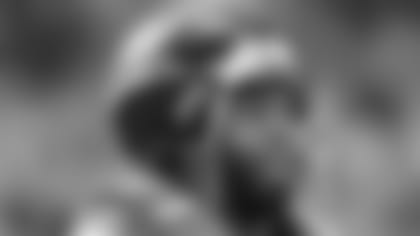 "We're excited to see Jason back on the field," Roseman said. "You're talking about a difference maker at the offensive tackle position. He's done a great job of rehabbing, getting ready to go and we think that he'll be ready when we start this offseason program and when we get on the field."
As for who Peters will be protecting come Week 1, that's yet to be decided. Perhaps the biggest storyline of this offseason will be the impending quarterback competition. There are currently five quarterbacks on the roster slated to compete, though Michael Vick and Nick Foles are certainly the headliners.
"We're excited to see all of our quarterbacks in this offseason program," said Roseman. "We have a minicamp coming up in a couple weeks. Obviously Michael has a unique skill-set, not only for this offense but for the league. As well as Nick Foles, a guy that we drafted in the third round last year, a guy that we're really excited about. He had an opportunity to start some games; young player who's going to continue to grow and develop."
Of course, the conditioning program and upcoming minicamps are just one aspect of the busy offseason ahead. While the current Eagles are hard at work, so too is the personnel staff as they look to identify the next crop of future Eagles. Armed with the fourth overall pick, Roseman expects the Eagles to add some serious young talent to the roster through the NFL Draft.
"Well, going into free agency and hitting on some needs, some positions that we thought we needed to address, leaves us open to hit on the best player at the fourth pick," he said. "We don't want to be picking fourth, we wanted to be picking 32nd and if we ever have an opportunity to get to this spot it's because we're trading up. Being here, we want to get a great player, a core player for our football team. With the fourth pick, we think we'll have that opportunity."