Injuries, as the Eagles have come to know over the past few weeks, are a constant part of life in the NFL. For the Eagles, that has meant keeping tabs on the relative health of Nick Foles and Michael Vick on a weekly basis. Now, the Eagles appear to be the beneficiary of an injury to not just an opposing quarterback, but perhaps the best quarterback in the league. On Monday Night Football, the Green Bay Packers lost 27-20 to their NFC North-rival Chicago Bears, but the greater loss for the Packers was that of Aaron Rodgers to a collarbone injury. On his weekly radio show on ESPN Milwaukee, Rodgers confirmed that he suffered a fractured left collarbone and that he is going to miss some time. For the Eagles, that means Seneca Wallace is now expected to start Sunday at quarterback.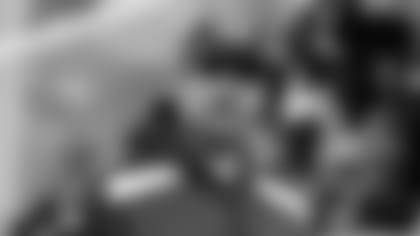 The NFL's Most Valuable Player in 2011 and a three-time Pro Bowl selection, Rodgers was knocked out of the game on the first series of the game after suffering an injury to his non-throwing shoulder. Rodgers was driven into the ground on his left shoulder when he was sacked by Bears defensive end Shea McClellin. Rodgers was examined by the team's medical staff on the sideline before being taken into the locker room for further examination.
Earlier today, ESPN's Adam Schefter reported that the early diagnosis for Rodgers was a small fracture of the collarbone that will likely keep Rodgers out three weeks. More definitive scans today but initial tests showed small fracture in Aaron Rodgers' collarbone that could sideline him about three weeks.
Backup quarterback Seneca Wallace replaced Rodgers on Monday night, finishing 11-of-19 for 114 yards with no touchdowns and an interception. The Eagles' coaching staff does have familiarity with Wallace. Before joining the Packers this season, Wallace was in Cleveland in 2011 where offensive coordinator Pat Shurmur was the head coach and defensive coordinator Bill Davis coached the linebackers.
Rodgers has not missed a game since the end of the 2010 season. Ironically, the quarterback who started for Rodgers in that game, Matt Flynn, was waived by the Buffalo Bills on Monday.