Eagles Nation is everywhere, including the Windy City. We caught up with members of the Eagles Family before our preseason debut at Soldier Field ...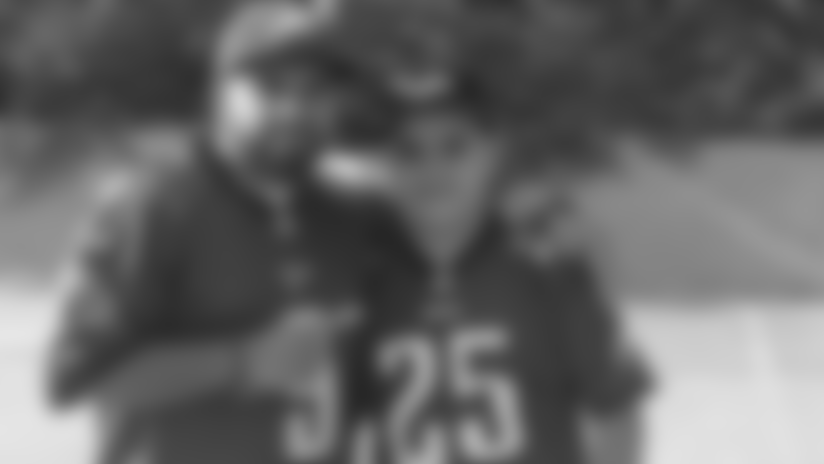 Eagles Nation ID: Victor Ramirez, Sr.
Eagles Nest: Portage, Ind.
Bleeding Green Since: "I've been a fan since '87. My son was born in 2002 and soon as he was born I had him going!"
Brotherly Love: "I haven't been to Philly yet for a game, but that's on the list. We've traveled to Detroit, St. Louis and Indianapolis to see the Birds."
Most Exciting 2014 Showdown: "Seahawks! They're the defending champs. To be the best, you need to beat the best."
Favorite Eagles Moment: "The Andy Reid era. He came from a good coaching staff. I was excited to see his changes, and he did a lot of good things to make us a dominant team in the 2000s. Coach Chip Kelly's awesome, too. Fast, everything is fast, I love it. He uses every weapon he's got."
Favorite Eagle: LeSean McCoy - "I was a Barry Sanders fan growing up, and McCoy's the only who reminds me of him, he's that fast. He's shooting for 2,000 yards this year and if Chip Kelly uses him, he'll break the record."
Preseason Expectation: "I'm excited to see our depth and what the rookies bring to the table. To me, preseason counts. Backups need to be as good as starters so they can step up when called on this season."
Eagles Nation ID: Derreck Robinson
Eagles Nest: A Philadelphia transplant who moved to Naperville, Ill., 17 years ago
Bleeding Green Since: "Well, I'm 44 years right now, so I've been a fan for 45 years – since conception! We're a family of Eagles fans. If you cut somebody, we might bleed green."
Brotherly Love: "We watch the Eagles in person every time they've come to Chicago in the last decade. It pains me to hand over cash to the Bears, but I'll do it for my love of the Eagles. We're even talking about going to Indianapolis for Monday Night Football."
Favorite Eagle: "Nick Foles is my homeboy! I think Foles is going to light it up. It's his second year with Chip and in Nick's mind, this is his team. We have a tough defense-minded schedule, but 'In Chip and Nick, we trust.'"
Most Exciting 2014 Showdown: "I hate the Cowboys with a passion. There's nothing better than going down to Jerry's World on Thanksgiving and beat 'em like they stole something. That's the game I'm waiting for."
Favorite Eagles Moment: 4th-and-1 in 1995 - "Barry Switzer's coach of the Cowboys and at this was the peak of 'America's Team.' The Cowboys are on their 29-yard line and Barry goes for 4th-and-1, twice. Eagles stuffed them back, TWICE. And then we kicked the game-winning field goal!"
Preseason Expectation: "I'm so excited to see Jordan Matthews, a 6-foot-4, 235-pound wide receiver. Chip is going to freak the league out and put him in the slot against 5-foot-8 defensive backs. We finally have a red zone guy in Jordan Matthews."