With the pads set to go on and the hitting ready to commence Saturday, head coach Andy Reid likes the mood of his team.
"I think it's upbeat," Reid said. "I feel like the football team is ready to go. It's good to have everybody here and I think they look forward to (Saturday). Right now, it's a lull before the storm. They're going through what they had to do today with the conditioning part of it and then this practice here. You can see that they're very anxious to get going tomorrow with the hitting part."
One player Reid did not want to talk about, even though he was asked about him a few times, was Pro Bowl guard Shawn Andrews. Andrews was placed on the Reserve/Did Not Report list.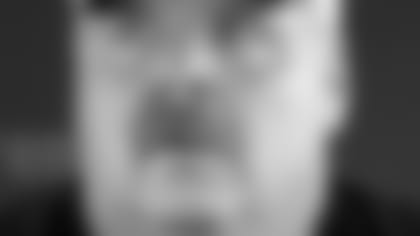 Head coach Andy Reid
All Reid would say is that he did not report to camp and is unexcused. Andrews' backup Max Jean-Gilles arrived on time and in shape, according to Reid. Jean-Gilles took reps at right guard in Andrews' absence. Reid and the rest of the coaching staff evaluated players during conditioning drills on Friday morning before the afternoon practice that was closed to the public.
"The fellows did a good job this morning with their conditioning test," Reid said. "I thought practice this afternoon was fairly sharp."
The coach has spoken to running back Brian Westbrook briefly and plans on sitting down with corner Lito Sheppard. Both players showing up to camp is a step in the right direction according to Reid.
"I think it's a positive," he said. "I think the guys appreciate that. The coaches appreciate it. It shows that they want to be out here playing football."
EAGLES ADD STEPHENSON: The Eagles filled the roster spot vacated by Andrews by signing guard Cameron Stephenson.
Stephenson (6-3, 314 pounds) was originally drafted by Pittsburgh in the fifth round of the 2007 NFL draft with the 156th overall selection. He went on to spend the 2007 season on Green Bay's practice squad, only to be released earlier this week. Stephenson said that he was cut to make room for quarterback Brett Favre, who is planning to come out of retirement.
The Hawthorne, CA, native starred collegiately at Rutgers after spending two seasons at Los Angeles Harbor College. Stephenson earned all-conference honors as a defensive tackle at Harbor College, and played both offense and defense at Rutgers before settling in on the offensive line in 2006. He went on to earned second-team All Big East at guard that year. The 25-year-old was born in Sydney, Australia.