The disappointment is evident in Andy Reid's voice when missed opportunities define a loss like Sunday's 24-20 heartbreaker in Chicago.
Missed field goals, missed conversions and missed tackles mean the Eagles missed a golden chance to exit a tough September schedule with a 3-1 record. Instead, the Eagles sit at .500 – respectable but still as a lonely resident in the NFC East's vast basement.
Yes, Brian Westbrook, Shawn Andrews and L.J. Smith all were sidelined in a game that could have benefitted from their contributions. But the lack of an asterisk next to the loss column means the Eagles must recover quickly for a huge divisional matchup with Washington on Oct. 5, another big opportunity to climb immediately in the standings.
"We didn't perform the way we needed to on the offensive side, which is my responsibility," Reid said in his day-after game news conference Monday. "We didn't start the game the way we needed to start the game. That's also my responsibility. Both sides of the football."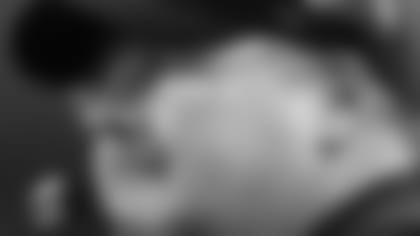 Head coach Andy Reid
Though the Eagles' defense surrendered 21 points in the first half, it also put the offense on the doorstep with three huge turnovers in the second. But the Eagle offense was only able to capitalize with six points off of those pivotal plays, shifting momentum back into the favor of the Bears.
But the series that will bug Reid for the next week will be the Eagles' inability to punch in a go-ahead touchdown with less than four minutes to play. The Eagles had four plays to go four yards, and three to gain the final one.
But missed holes and missed blocks turned the ball back over to Chicago, which was able to essentially put the game away after gaining a first down.
Reid's decision to use four straight running plays during the eventual goal-line stand has been much scrutinized, but he said he felt Correll Buckhalter was moving the ball well enough to warrant the chances.
He also said he didn't want to put a banged-up Donovan McNabb at risk for further injury by running a quarterback sneak.
"I thought we could run it in," Reid said. "When (the Bears) go down there, they don't use a goal-line front. They use their base personnel group there. I thought we had them on their heels just a little bit; their defensive line had played basically that whole game because of the injuries they had."
Reid said he felt kicker David Akers could still be effective, despite his struggles on Sunday night. Akers made two field goals, but missed his only two chances from beyond 40 yards, an area from which Akers made just two of 10 field goals a season ago.
Though Akers demonstrated his trademark leg strength on kickoffs, Reid said the combination with his accuracy is the concern.
"For whatever the problem was, it's got to get solved," Reid said. "Both he and I will work on that."
Reid also said that in breaking down tape with his staff he believes he found the reason for the team's second-half offensive struggles, but he would not go into specifics.
Reid continued to reiterate his mantra that the Eagles are a "mentally tough" squad, a message he preached after Sept. 15's tough loss in Dallas. So the idea is to recover for a potentially pivotal stretch of two games before the bye week, starting with the Redskins at Lincoln Financial Field.
"Listen: I'm not satisfied with two losses. At all. And so I want to clear that up," Reid said. "And I know people will say, 'There's a lot of season left.' I understand that. And there is, realistically. And anything can happen in this league.
"But we don't slight the loss (Sunday), but at the same time, in this league, you can't dwell on the loss. You've got to learn from it and you've got to move on quickly."
On the injury front, Reid was optimistic about having tight end L.J. Smith (lower back) back for the Washington game.
The head coach said running back Brian Westbrook has been feeling better but would not have been able to practice Monday had there been a session. Westbrook's status with his ankle strain remains day-to-day.
However, guard Shawn Andrews' lower back injury has not been improving like the team had hoped, so he will see a specialist this week. Still, Reid said surgery is not yet an option.