The Eagles' last home game ended in memorable fashion. Historic, actually. Jake Elliott kicked a 61-yard field goal as time ran out to lift the Eagles to a 27-24 victory over the New York Giants.
It was the longest field goal in franchise history and it was kicked by a rookie who was with the team for just two weeks. Watching the little guy ride off the field on the shoulders of his teammates - some of whom still didn't know his name - was like a scene out of Rudy, except this was South Philly and not South Bend.
As we prepared to go on the air with Eagles Postgame Live, Michael Barkann asked: "Does anyone know the previous record?" I laughed.
How could I forget Tony Franklin and the 59-yard field goal that soared off his bare foot and through the uprights at Texas Stadium in 1979? It was almost as improbable as Elliott's kick against the Giants.
Like Elliott, Franklin was a rookie. At the time, only one longer field goal had been kicked by anyone in the NFL - 63 yards by Tom Dempsey, then with New Orleans in 1970. Dempsey set the Eagles' record with a 54-yard field goal in 1971 and that mark stood until Franklin's mighty boot in Dallas. Franklin's kick came right before halftime and helped the Eagles to an emotional 31-21 win over the Cowboys. It was their first-ever win at Texas Stadium.
Wrote Gary Smith in the Philadelphia Daily News: "It left his naked right foot with a satisfying thump, climbed majestically and dipped several yards behind the crossbar ... sending Franklin into jackrabbit ecstasy."
"That was the biggest thrill of my life," Franklin said years later. "It was on national TV (Monday Night Football) and it was against the Cowboys. I know some of the guys felt we proved something to ourselves in that game. We won a game down there and I was glad I was able to help out."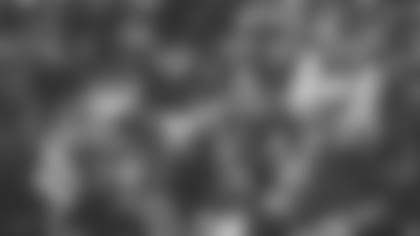 Franklin was a third-round draft pick - the highest pick the Eagles ever used on a kicker - and his arrival was big news in Philadelphia. Dick Vermeil had gone through four kickers in his first three seasons as Eagles coach. He lost the 1978 NFC Wild Card game to Atlanta when Mike Michel, a punter who was pressed into service as a placekicker due to an injury to Nick Mike-Mayer, missed a 34-yard field goal in the final seconds.
Vermeil decided it was time to stop the revolving door and find a kicker he could trust. In the 1979 draft, he considered using his first pick on Russell Erxleben, a combination kicker and punter from the University of Texas. New Orleans did Vermeil a favor by drafting Erxleben ahead of the Eagles - he proved to be a monumental bust - so Vermeil was looking for a kicker in the third round. He selected Franklin, who earned All-America honors at Texas A&M.
Like Elliott, Franklin was a little guy - 5-8 and 182 pounds - but he had a big leg. He set 18 NCAA records, including most field goals (56), most points by a kicker (291), and most field goals longer than 50 yards (16). He kicked two field goals longer than 60 yards in a single game against Baylor. He is still the only kicker in college football history to do that.
Franklin was cocky and carried himself with a Texas swagger that was a poor fit for the blue-collar locker room Vermeil had built in Philadelphia. It was a team of no-nonsense, low-ego personalities and Franklin certainly wasn't that but he immediately solved the kicking problem so he was accepted if not loved. He kicked 23 field goals that season but the highlight was the boomer in Dallas.
Prior to the game, while the Cowboys were standing behind the end zone waiting for the introduction, Franklin decided to practice his kickoffs. He began kicking footballs into the end zone dropping them on the heads of the Dallas players who were none too happy.
"I was standing next to (Jerry) Sisemore," tackle Stan Walters said, "and he was saying, 'Franklin is doing this on purpose. (Bleeping) rookie.' We thought he was gonna tick the Cowboys off and he did. But he didn't care. He was back in Texas and he was putting on a show."
The real show came right before halftime when Franklin kicked his 59-yarder. The Cowboys didn't even think he would attempt it. They declined a 5-yard penalty on the play prior to the kick. Tom Landry, the coach, assumed the Eagles would line up and run another play. He never imagined they would let a rookie attempt a 59-yard field goal, but Franklin begged Vermeil to let him try.
"So help me God, Tony said, 'Coach, I can hit that,'" Vermeil said. "So I said, 'Go ahead.'"
"That really took the juice out of us right before the half," Landry said.
Franklin missed three other field goal attempts in that game - two from 45 yards, one from 52 - but the 59-yarder is the one that went in the record book and it is the one people remember. The Eagles won the NFC East that season but lost in the Divisional Round at Tampa, 24-17. At the end of that game, Franklin took it upon himself to attempt an onside kick - none of his teammates knew it was coming - which failed. Vermeil was so enraged, he fined Franklin $1,000.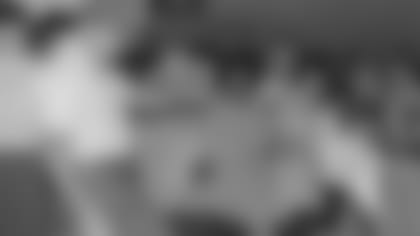 Franklin was with the Eagles for four more seasons before he was traded to New England in 1984. He is still the sixth-leading scorer in franchise history (412 points) and his 80 field goals rank fifth all time. He was part of a trend - the barefoot kicker - that has vanished from the NFL landscape. Franklin started kicking barefoot when he was 15. He said he rarely wore shoes in the hot Texas summers and he started kicking barefoot one day and felt he had better control of the ball so he stayed with it.
In the 1980s, there were four barefoot kickers in the league: Franklin, Rich Karlis (Denver), Mike Langford (L.A. Rams), and Paul McFadden (Eagles). Now there are none.
When I was with NFL Films, we wanted to do a show on that topic: What became of the barefoot kickers? Why did they disappear? We asked a dozen NFL coaches and executives and all we got were blank stares. No one seemed to know. Steve Mariucci, then coaching the 49ers, laughed and said, "Maybe one day they all realized, 'Hey, this hurts' and decided to put on a shoe." No one had a real theory so we just scrapped the idea.
But for one night at Texas Stadium, Tony Franklin made kicking barefoot a sight to behold.
An award-winning writer and producer, Ray Didinger was inducted into the Pro Football Hall of Fame in 1995. He has also won six Emmy Awards for his work as a writer and producer at NFL Films. The five-time Pennsylvania Sportswriter of the Year is a writer and analyst for Comcast SportsNet. Didinger will provide Eagles fans a unique historical perspective on the team throughout the year for PhiladelphiaEagles.com. You can read all of his Eagles History columns here.