Through two preseason games, the Eagles' starting offense has sparkled. Both Mike Vick and Nick Foles have led multiple touchdown drives, LeSean McCoy looked spectacular in his preseason debut and opposing defenses have struggled at times to keep up with the Eagles' pace. But perhaps the biggest worry for opponents on the Eagles' 2013 schedule is that those results all came without the Eagles having the services of their best offensive player.
That would be All-Pro left tackle Jason Peters, who returned to practice Saturday at Lincoln Financial Field after missing time over the last weeks with a hamstring injury.
"I felt great," Peters said, adding that he would have played last Thursday night against the Carolina Panthers if it had been a regular season game. "I could have played last week, but I'm just trying to make sure. I don't want to reinjure it then go into the season with it tweaked up. So I'm 100 percent ready to go."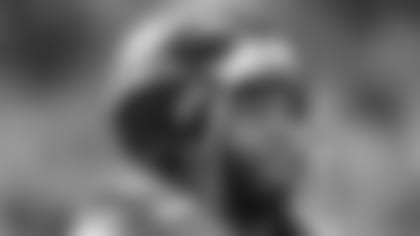 Peters has every intention of playing next Saturday during the all-important third preseason game against the Jacksonville Jaguars.
"Yeah I'm suiting up this week," Peters said. "I'm going to go out there and get myself some good work against Jacksonville and get ready for Washington.
"I'm going to be excited. I'm going to get out there and try to keep myself calm against Jacksonville and get some good work in."
After watching from the sidelines for two games, Peters is anxious to add his talents to the mix for what portends to be an explosive offense.
"It was exciting seeing the offense move the ball like they did the other night," Peters said. "It's really exciting just to get out there, scoring points. We left about 30 points out there on the field. I'm excited about the offense."
Likewise, the offense is looking forward to the return of its left tackle.
"He's a dynamite player," said Vick. "The left side is almost well taken care of, even though guys have been doing a good job of keeping it down over there, (Peters) is a different animal."