LONDON – Supply and demand is a term often used in business.
Whenever there is a demand for a product, someone typically figures out a way to supply it.
The demand typically comes from a large sample size of people. For JP Teti, that demand was just one person: Himself.
Teti was born and raised in South Philadelphia and wears his pride for the city like a badge of honor no matter where he goes. And, like most Philadelphians, he enjoys a good cheesesteak.
That love of Philadelphia and cheesesteaks went with him when he attended business school in London, and while enjoying a night out in the city with some of his friends in 2011, Teti craved a cheesesteak.
His friends didn't even know what a cheesesteak was, but Teti assured them that this was worth the search.
"Trust me, this is going to be amazing," Teti recalls telling his friends.
In Teti's mind, a city as diverse as London had to have a cheesesteak somewhere. Anywhere. It had to be a quick Google search away.
But much to his surprise, the hearty sandwich was nowhere to be found. Teti went from having cheesesteaks practically at his fingertips to having none anywhere in sight.
Instead of sulking in a cheesesteak-less city, Teti decided to do something about it.
After seven years of incremental steps and numerous hurdles, Teti opened Passyunk Avenue, a brick-and-mortar homage to Philadelphia sports, food, and culture, back on April 5.
Sitting on a small street in London, Passyunk Avenue immediately jumps out even to someone with no knowledge of Philadelphia and its culture.
The color scheme is vibrant and the smell of cheesesteaks and wings coming out of it is outside of the norm for London.
On the inside, the décor has Teti's passion and love for Philadelphia all over it. The walls are littered with jerseys and one, in particular, is emblazoned with a mural that encompasses everything Philadelphia — from Rocky to Benjamin Franklin to old Veterans Stadium.
The lower level of the bar features a tribute to the Eagles' victory in Super Bowl LII. The Philly Special is diagrammed on the wall and patrons can buy a beverage from the "Nick Foles Bar."
"What we endeavored to do with this concept is basically create what we termed a Philly-style dive bar with a great menu of Philly delicacies, where the second you step in the front door you feel like you stepped into a tavern in South Philly," Teti says.
"You hang with us for a while, you have some great drinks, you have some great food, you have some good conversation, hopefully, along the way, too, and you just hang out in a really comfortable place."
Teti stands outside of Passyunk Avenue with a grin from ear to ear, beaming with pride in what he helped create.
"JP and Passyunk Avenue aren't just a theme, and it's not just the food or the décor," says Joey Pasterino, a Hammonton, New Jersey native who works at Passyunk Avenue. "It's an atmosphere. It's home away from home."
Passyunk Avenue is the final step in a long process that started after Teti's fruitless search back in 2011.
At that point, the demand for a cheesesteak in London began – and ended – with Teti. Would anyone else in London even want to partake in such a unique delicacy?
Teti sought to find out by using pop-up booths and food trucks. It turned out his prediction that the people of London would love cheesesteaks was correct, as the reception was very positive.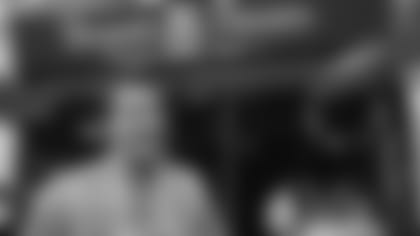 It was while working on his food truck where Teti met Pasterino, who moved from the United States to London in April 2015 to care for his great uncle.
Although Pasterino had visited London every year since 2003, he was still finding his way in his now-permanent home. The meeting with Teti could not have come at a better time.
"When (Teti) found out I was a former South Philly bartender and bouncer, and an all-around neighborhood guy and Mummer, he informed me he was opening a bar and trying to keep it authentic," Pasterino says.
Now that Teti realized that there was indeed a demand for his product, the next step was to gather his supply. While logical, it was easier said than done.
That is because the supplies needed to properly craft an authentic (heavy emphasis on the authentic) cheesesteak were hard to come by in London. Why would a city that doesn't have a cheesesteak have the means to make them?
Teti initially created everything from scratch. That means everything, from the bread to the meat to the cheese sauce had to come from Teti's own recipes. Teti and his team even butchered the meat at one point, although that is no longer part of the workload. Soft pretzels, however, are on the way.
"We know how particular Philadelphians can be about the bread and the first thing Philadelphians do when they come is try to bomb us out on the bread," Teti says. "They taste the bread and they know we nailed it, and they can't believe that we've done it."
For Teti, authenticity was among Passyunk Avenue's top priorities, especially when it comes to the quality of the cheesesteak.
"I wouldn't have found the business if we couldn't have done one that I thought was acceptable," Teti says. "I'm one of the biggest vigilantes around when it comes to the authenticity of Philly cuisine."
"I had the idea, but having the idea for the business wasn't good enough," he adds. "I had to be able to execute the concept in a way that wouldn't embarrass me, wouldn't embarrass my family."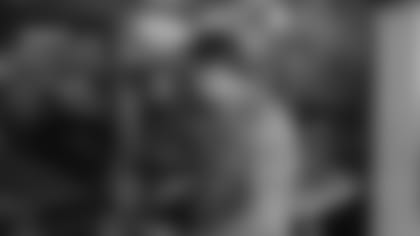 According to Pasterino and fellow staff member Jessi Riley, a native of Buena, New Jersey, Passyunk Avenue delivers on what Teti set out to accomplish. For Pasterino and Riley, it provides a slice of home they cannot find anywhere else in London.
"Passyunk Avenue has quelled my homesickness," Riley says via email. "It truly feels like a dive bar in South Philly."
Teti not only uses Passyunk Avenue to educate Londoners about Philly cuisine, but he also enlightens them about the city's culture as well.
Look no further than Robert Findlay as evidence of this. Prior to Passyunk Avenue, Findlay had worked in hospitality for more than a decade. He had never been to the United States and admits that his knowledge of Philadelphia was limited to Rocky and The Fresh Prince of Bel-Air.
Findlay only worked at Passyunk Avenue as a favor to his good friend Riley, who was need of professional servers to help run the establishment.
"After I worked my first shift, the vibe of the place, the amazing food, and the happiness I felt to work amazed me, as did JP's passion and hands-on approach to the business, which was new to me," Findlay says via email. "JP pulled me to the side the next day and said how much he liked me and how much he appreciated my experience, and he would like me to mentor the rest of the staff. This was motivation to me and made me decide to leave my other job and give the business my all within a week."
Now, Findlay has worked words like "jawn" and "hoagie" into his lexicon, all thanks to what Teti has created with Passyunk Avenue.
"That really validates the concept, that even people that can't identify with it on a cultural level the way we can, it still resonates with them," Teti says.
The supply wasn't easy to get, the demand had to be cultivated, but Philadelphia loves an underdog. Teti overcame tall odds to deliver a slice of Philadelphia to the good people of London.