It can be said that this situation is why the Cowboys signed Orton to a three-year contract in 2012, but Dallas never envisioned Orton needing to be ready for what is essentially a playoff game on Sunday night between the Eagles and the Cowboys.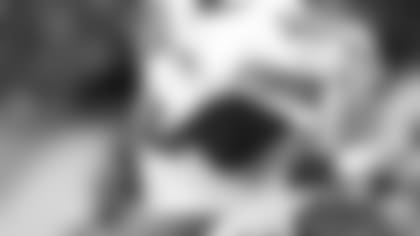 Orton is an eight-year veteran although he has thrown just five pass attempts this season and not started a game since 2011. For his career, Orton is 35-34 as a starter. He's completed 58.4 percent of his pass attempts for 14,661 yards with 81 touchdowns and 57 interceptions.
He has technically never played in a playoff game, but is no stranger to win-and-you're-in games. Don't get giddy, Eagles fans, but he is 0-2 in such affairs.
However, former teammate Brian Urlacher said that Orton won't be the reason the Cowboys lose the game.
"Kyle will not lose a game for you. He's a game manager," Urlacher said on Fox Football Daily. "He does very well with the football. He makes good decisions. He's gotten better."
In 2008, Eagles fans should be thankful for the Houston Texans. Orton's Bears lost 31-24 to Houston which eventually led to the 44-6 whomping of the Dallas Cowboys that gave the Eagles the final playoff spot. Orton threw for 244 yards and two touchdowns in that game.
The following season in Denver, Orton's Broncos held a Wild Card spot entering the final week of the season before getting blasted 44-24 by a four-win Chiefs team.
Again, Orton is a veteran who has been in the offense now for two seasons. And in a one-game playoff, it just takes a fast start to get on the right track especially when a quarterback as weapons like wide receiver Dez Bryant, running back DeMarco Murray and tight end Jason Witten. But it'll be a much different game with Orton, who is certainly not as elusive as Romo.