Head coach Chip Kelly can begin talking football with his new players for the first time starting Monday as the team's voluntary offseason program begins.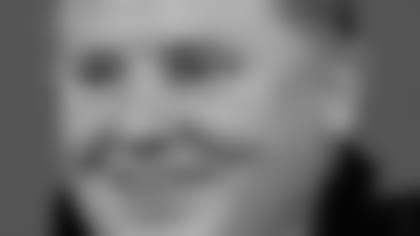 Phase One consists of activities limited to strength and conditioning and physical rehabilitation only. Phase Two allows on-field workouts which may include individual player instruction and drills as well as team practice conducted on, as the league terms, a "separates" basis. No live contact or team offense vs. team defense drills are permitted. Phase Three permits teams to schedule a total of 10 days for Organized Team Activity. No live contact is permitted during the OTAs, but 7-on-7, 9-on-7 and 11-on-11 drills are permissible.
Since the Eagles have a new head coach, they are allowed to conduct an additional voluntary veteran minicamp which will take place April 16-18, prior to the NFL Draft. The Eagles' OTA offseason workouts will take place May 13-15, May 20-22 and May 28-31. The full-team mandatory minicamp is scheduled for June 4-6.
The Eagles can also hold a rookie camp which is allowed to begin on May 13. During this period, no activities may be held on weekends, with the exception of one post-NFL Draft rookie minicamp, which may be conducted on either the first or second weekend following the draft. The dates of the post-draft rookie minicamp will be announced at a later date.