Believe it or not, the beginning of the 2014 season is rapidly approaching. Players will report back to the NovaCare Complex on April 21 for the start of the Eagles offseason program. Join us as we count down until the Eagles are back in town ... The most receptions that any Eagle has ever had in his rookie season is 81, set by tight end Keith Jackson in 1988. Until wide receiver Irving Fryar caught 88 passes in 1996, Jackson's 81 grabs were the most receptions in a single season ever by an Eagle, rookie or not. DeSean Jackson has the most receptions by a rookie wide receiver with 62 in 2008.
Sticking with the rookie theme, the top passing performance by a rookie in Eagles history came from Nick Foles in 2012, when he threw for 381 yards on the road against Tampa Bay. Despite trailing 21-10 with 7:21 remaining in the fourth quarter, the Eagles stormed back to beat the Buccaneers 23-21. Foles capped the game off in memorable fashion, finding Jeremy Maclin for a 1-yard touchdown as the final seconds ticked off the clock. First Player To Wear 81: E Dick Humbert (1941, 1945-49)
Current Eagle To Wear 81: WR Jason Avant (2006-present)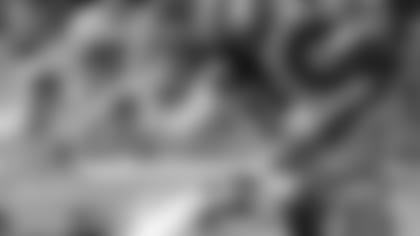 Selected in the fourth round of the 2006 NFL Draft, Jason Avant has become "Mr. Reliable" for the Eagles over his eight seasons with the team. Avant has evolved into one of the best all-around slot receivers in the NFL, displaying his reliable hands time and time again. While Avant has made some incredibly flashy plays (see his one-handed grab against Tampa Bay from 2012), a lot of his hard work may go unnoticed. Whether it's a key block downfield on a big running play or tough catch in traffic for a first down, the University of Michigan product always seems to do his part.
Every day after practice, Avant can be found using the JUGS machine to work on his hands, and all of that extra work has been to his benefit, as Avant increased his receptions total in each of his first seven seasons. Only three other players in NFL history accomplished that distinction - Raymond Berry, Shawn Jefferson and Reggie Wayne. Though his catches dropped in 2013, Avant proved to be a valuable member of the Eagles offense under head coach Chip Kelly.
Avant has caught 297 passes for 3,646 yards in his eight seasons in Philadelphia, placing him 11th on the franchise's all-time receptions list and 13th on the receiving yards list.