Believe it or not, the beginning of the 2014 season is rapidly approaching. Players will report back to the NovaCare Complex on April 21 for the start of the Eagles offseason program. Join us as we count down until the Eagles are back in town … Yardage-wise, 2013 was LeSean McCoy's best season in the NFL, as he ran wild for 1,607 yards, but did you know the longest run of McCoy's career came in his rookie season of 2009? In the fourth quarter of the Eagles' 40-17 victory over the New York Giants, McCoy went up the middle for 66 yards and a touchdown. He may be five years older, but McCoy remains just as elusive as he was during his rookie season. First Eagle To Wear No. 66: G John Wyhonic (1946-1947)
Most Recent Eagle To Wear No. 66: C Dallas Reynolds (2009-2012)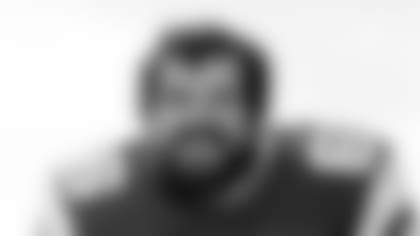 Two first-round draft picks and one second-round pick is a steep price to give up in a trade, but that is exactly what the Eagles did in 1974.
The team hadn't finished with a winning record since 1966, so the Eagles rolled the dice to acquire middle linebacker Bill Bergey from the Cincinnati Bengals. In five seasons with the Bengals, Bergey had appeared in one Pro Bowl and had missed just two games, but it was when he came to Philadelphia that his career took off.
In his first game at Veterans Stadium, Bergey endeared himself to Eagles fans by recording 18 tackles and forcing a key fumble that was returned for a touchdown in the Eagles' 13-10 victory over the Dallas Cowboys on Monday Night Football.
For five seasons Bergey was the standout player on Eagles defenses that weren't all that great, and just as the team was building into a contender, Bergey suffered a devastating knee injury in 1979, forcing him to miss most of the season. Bergey returned in 1980 and helped the Eagles reach their first Super Bowl.
As it turned out, Super Bowl XV ended up being Bergey's last NFL game. He played 12 seasons in the NFL (seven with the Eagles), and was named to five Pro Bowls and first-team All-Pro twice.