Believe it or not, the beginning of the Eagles 2014 season is rapidly approaching. Players will report back to the NovaCare Complex on April 21 for the start of the Eagles offseason program. Join us as we count down until the Eagles are back in town … The Eagles defense allowed 5.5 yards per play on average over the course of the 2013 season. While this figure ranked 22nd overall in the NFL, it was skewed heavily by two factors. First, the defense struggled mightily in the first four games of the season as the players and coaches adjusted to a new scheme. Second, the identity of the defense relied upon stiffening in the red zone to limit scoring, which they did, ranking 12th in the league in that category. The defense improved by leaps and bounds over the final 12 games of the season and will attempt to lower that yards per play figure even further in year two under defensive coordinator Bill Davis in 2014. First Eagle To Wear 55: C Frank Bausch (1941)
Current Eagle To Wear 55: LB Brandon Graham (2010-present; started wearing 55 in 2013)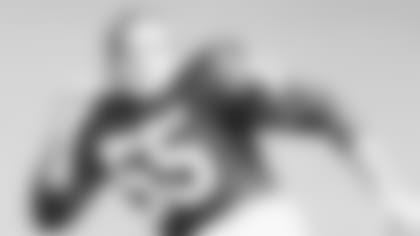 Selected by the Eagles out of Georgia Tech in the second round (20th overall) of the 1960 NFL Draft, Baughan, a linebacker, played six seasons in Philadelphia, making the Pro Bowl five times and the All-Pro Team once (1964). He was an integral part of the franchise's last NFL Championship team as a rookie in 1960. Baughan played 80 of a possible 84 games for the Eagles and was a model of consistency. He would go on to have many more successful seasons playing for the Los Angeles Rams and is a member of the College Football Hall of Fame.