Eagles-Dallas Multimedia

         </td>
     </tr>
     <tr>
         <td align="center" colspan="5">**             MUSIC**: CRUSH DALLAS!</td>
     </tr>
 </tbody>

Thoughts On Eagles-Dallas
Merrill Reese, Eagles Play-by-Play Radio Announcer
"I've always hated Dallas in a football sense. It's a fun thing to have one rival that you hate more than any other. When I was a little kid, their middle linebacker Lee Roy Jordan kicked out Timmy Brown's teeth. I've never forgotten that. And like everyone else, I hated that they were called America's Team ... There was a long period of time when they were superior. They were so tough to beat. They were the team that beat you year in and year out. They had Tom Landry who was a wonderful coach, but was not an endearing figure ... There's no question that my favorite Dallas-Eagles game was on January 11, 1980. It was a bitterly cold day at Veterans Stadium, but I can still see Wilbert Montgomery exploding off the right side, running for the touchdown in the first quarter. We knew that day that team was going to the Super Bowl."
**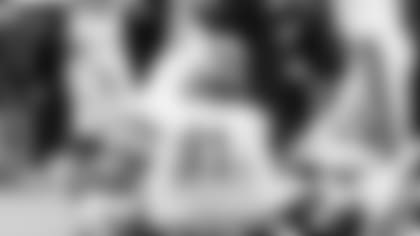 You know where you were when 4th-and-1 happened in 1995?
Rob Renz - Eagles Fan**
"Anticipation, excitement, like a kid waiting for Christmas! The season schedule is out! Scroll up and down quickly, two games COWBOYS, the evil empire vs. US, the team, the fans, the city vs. THEM! Plan the tailgate party for OUR home-field advantage. Who will be the lucky friend or family member to host the away game? Eagles vs. Cowboys - it just defines rivalry!"
Mike Quick, Former Wide Receiver
"I didn't hate Dallas until I came into the league and realized how pompous and how arrogrant the whole Dallas scene was. For me, I quickly learned to have a real strong disdain for the Dallas Cowboys, the star and all of that. I didn't realize how big it was in Philadelphia, in the community, to the players until I came out of the tunnel for my very first game I played against Dallas and my mentor was Harold Carmichael. I looked up in his face and he had big crocodile tears falling down. It scared the hell out of me, but at that point I realized how big a game that was playing against the Cowboys. So, I just tightened my chin strap a little bit tighter."
"Every year as soon as the schedule comes out you look for the Eagles - Cowboys game. It becomes your focus. The countdown starts. You wait for it like Christmas morning when you were six."