James LeGette is one of the rookies on the Eagles Cheerleaders. Born and raised in Philadelphia, performing is a part of LeGette's DNA. LeGette not only brings his dancing skills to the team, but he is also quite the gymnast. You can witness some amazing tumbling passes on the sidelines this season. As his passion for dancing and performing runs through his veins, his true passion is to inspire the next generation.
A: "My true passion is being able to inspire kids and young adults to realize that they can do anything they put their mind to. The real world can be tough and the easiest way to get through it is by following your dreams and pursuing things you want to do as you continue to master your craft. You only get one life, so I try to teach kids to live their lives to the fullest and keep chasing their dreams. Remember why you started and the goals that you set for yourself."
Q: How long have you been teaching gymnastics and dance?
A: "I've taught gymnastics and dance for the last three years. I love it so much! I'm able to watch my students' growth and development and see the delight on their faces when they learn a new skill. They're able to 'ring the bell' which is a tactic that we use. Everyone in the entire gym will stop what they're doing and watch the student execute the skill. Everyone gives the student a round of applause. It's probably one of the best feelings ever not only for them, but for me as a coach, because it makes me feel like I'm helping them achieve their goals. They're learning and it is very fulfilling."
In addition to being entertainers, Eagles Cheerleaders are brand ambassadors. They are community-minded and driven to make a positive impact in the world around them. For the past six years, LeGette has been a "Big Brother" in the Big Brothers Big Sisters program.
"It's a program where I'm able to mentor some of the youth in our community," LeGette says. "I'm able to provide support and instill confidence, which is especially important at this time, as we're all still trying to navigate through the pandemic. By being a Big Brother in this program, I'm able to ignite their potential as they grow and as they develop their self-esteem. They can earn better grades, and we can also develop a lifelong friendship."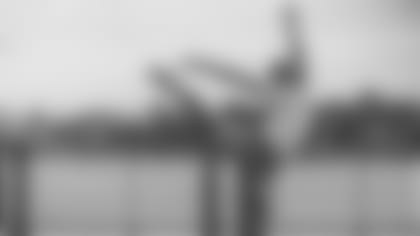 This was not LeGette's first time trying out for the Eagles Cheerleaders. When he did not make it the first time, he was inspired by one Cheerleader to try out again.
"When I first started thinking of becoming an Eagles Cheerleader, I wasn't too certain because I didn't have the right confidence in myself," LeGette says. "Then two years ago, when Kyle (Tanguay) made the team, it inspired me to give it another try. Now, I also have the opportunity to break boundaries, show the world that you can be anything you want to be and be a role model. I was also inspired by all the community service projects the Eagles Cheerleaders are involved in. Just being on the squad for a short time, I have already participated in many initiatives, and I am looking forward to continuing to serve the community. I'm very happy that I decided to audition again."
LeGette lives a busy life. He is a Cheerleader, an Instructional Assistant at Neshaminy School District, teaches gymnastics and dance, and he is also a student himself. While being an Instructional Assistant, LeGette did not always plan to get into education.
Q: What inspired you to become an educator?
A: "When I was younger, I always wanted to be a performer. I would spend my free time in school shows or community theater, singing in the shower, and dancing in my bedroom. In my senior year of high school, I took a child development class where I was able to learn how to be a teacher and had the opportunity to form lesson plans and teach preschoolers. Thanks to that class I was able to find my love, which is to inspire those who are younger than me. I have the opportunity to teach them and help mold them into their future selves."
Q: What does a typical day look like for you when you're teaching? Do you have a specific subject you teach?
A: "A typical day for me is waking up at 5 AM to go to the gym before work to work out and practice my cheer routines, then I get to work by 7 AM. While at work, I help teachers prepare for the day. I teach fifth grade. I have the opportunity to work with my students in each core subject to help ensure they are understanding and learning the topics. At the same time, I'm making learning fun and enjoyable! As an instructional assistant, I do not have a specific subject, I have the opportunity to engage and help teach all of the subjects. While I'm still in school, I'm studying secondary math education so once I finish, I will have math as my core subject."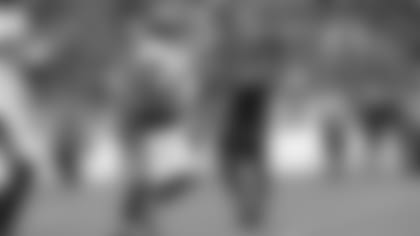 Last, but not least, something people may not know about LeGette is that he is quite popular on TikTok. With over 108,000 followers and 3.4 million likes, his popularity started in a way you might not expect.
"A while back I wanted to become a Disney performer. That was my goal. I was not able to pursue that goal because ... long story short, I auditioned with my friends and they got the job. I didn't," he says. "It took a lot out of me and I was extremely upset. I was completely heartbroken. Once I was able to recap everything that happened, I was able to realize I can still fight for what I want and I can still pursue my dreams. My time will come. I basically told that story on TikTok, and that's when my following grew. So, I started doing some more inspiring things and my followers started liking that. I'm like, that's pretty cool. I love this."