The Eagles signed three of their five draft picks on Thursday in advance of the Rookie Minicamp – first-round pick defensive tackle Jordan Davis and sixth-round picks linebacker Kyron Johnson and tight end Grant Calcaterra.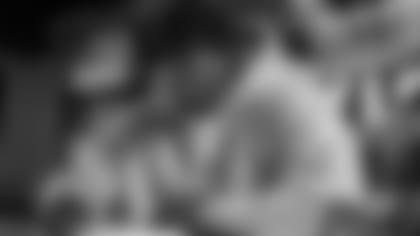 A four-year starter, the 6-foot-6, 341-pound Davis totaled 91 tackles, 12.5 tackles for loss, and seven sacks in his Georgia career, while playing an integral role in the Bulldogs' title run this past season. After the National Championship, he noted his decision to return for his "brothers" had paid dividends, saying, "We knew we had something special."
"We pushed each other to be the best ... to win a National Championship alongside those guys, you're going to carry that forever," Davis said during his post-pick video press conference.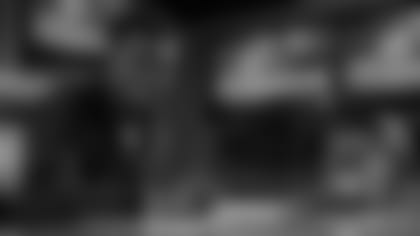 A four-year starter, the 6-foot, 231-pound Johnson played for four head coaches at Kansas, spending time at safety, nickel, linebacker, and defensive end. Returning for a fifth season in 2021, the 23-year-old was used primarily as a defensive end, and led the team with 8.5 tackles for loss, 6.5 sacks, and four forced fumbles. Calling that season "another year for me to step up and put my foot down and showcase what I have," the Second-Team All-Big 12 selection played 655 snaps without committing a single penalty.
A three-time team captain, Johnson served as a vocal leader and mentor to younger teammates. Kansas Defensive Line Coach Kwahn Drake said the team jokingly referred to him as "Uncle Pastor" because "he's like the uncle of the group, kind of been here a little while, very wise," and "he prays like a pastor or a deacon in a church, really bringing everyone together."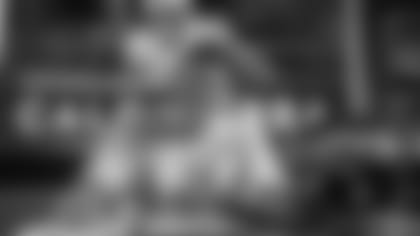 The 23-year-old played his first two years of college ball at Oklahoma, arriving as an early enrollee in 2017 and earning All-Big 12 honorable mention accolades. He improved to First-Team All-Big 12 in a productive sophomore season, totaling 36 receptions for 558 yards and nine touchdowns in his first two years. He played his junior season with Eagles quarterback Jalen Hurts after his transfer to the Sooners from Alabama.
"I'm so excited to get back to playing with Jalen," Calcaterra said. "He was a great teammate at Oklahoma. We were definitely good friends. I have a ton of respect for him as a player and off the field as well. It was evident how he was a leader so fast coming in as a transfer. Just really excited to get to work with him. I kept in touch with him a little bit in my journey back to playing."
Calcaterra was a captain for the Mustangs last season, compiling 38 receptions for 465 yards and four touchdowns in 2021. After playing primarily in the slot for the Sooners, Calcaterra played a more versatile role at SMU, splitting time between the slot and the backfield. He earned Second-Team All-AAC honors. Between SMU and Oklahoma, Calcaterra totaled 79 career receptions for 1,102 yards and 13 touchdowns.