The Black College Football Hall of Fame's Class of 2021 not only has two inductees who played for Alcorn State University, but they played for the Eagles as well – Jimmie Giles and Roynell Young.
Established in 2009, the Black College Football Hall of Fame honors the greatest players and coaches from historically black colleges and universities. Giles and Young will be inducted along with Coy Bacon, Greg Coleman, Winston Hill, and Coach Willard Bailey.
"I'm just happy for the people who are in my orbit because that makes them happy," says Young, a Pro Bowl cornerback who spent nine seasons with the Eagles from 1980-88. "As far as myself, at this stage of my life, don't get me wrong, it's nice to be acknowledged, but I don't spend too much time collecting or seeking accolades.
"But once I received the call and to see how my loved ones, well-wishers, old teammates, and everybody is reacting really gives me a sense of satisfaction. I wasn't prepared or didn't anticipate that type of reaction. But it does my heart really good to know all those who know you best, that it gives them so much joy."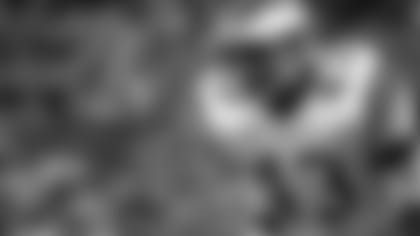 Cornerback Roynell Young was a rookie on the 1980 NFC Championship Team and earned a Pro Bowl selection the following year. He spent his entire nine-year NFL career in Philadelphia.
Adds Giles, a tight end who played three seasons for the Eagles from 1987-89. "The main thing being inducted means is that if you just work hard and stay the course, you never know what your rewards at the end of day might be. And that's what I tried to do throughout my career, just work hard every single day that I played, practiced, and performed in games.
"I try to be a role model for my three kids most of all. But I think because of what I've been able to accomplish by just respecting people in your community, that young people and even some of your peers start looking up to you. You try to do the right thing and do it to the best of your ability."
Acquired in a midseason trade with Detroit in 1987, Giles, a four-time Pro Bowl tight end, had played 10 seasons with the Lions, Tampa Bay Buccaneers, and the Houston Oilers. He arrived in Philadelphia facing a new city and a somewhat familiar teammate.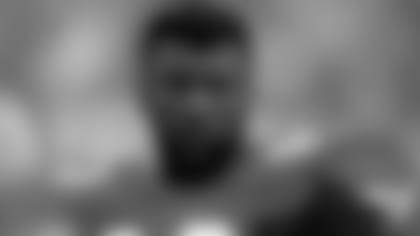 Tight end Jimmie Giles was a four-time Pro Bowl selection prior to arriving in Philadelphia during a trade in 1987. He played the final two-plus seasons of his 13-year career with the Eagles.
"When I left college, Roynell came and was a little spunky, cocky freshman," Giles says with a laugh. "He was extremely talented and he became one of the nicest men you'd ever want to meet in your entire life.
"When I got to Philly, Roynell was an elder statesman, highly respected. I just saw a different person than what I saw in college. And it meant a lot to me to see the metamorphosis that he had taken throughout his life because of his family and his belief."
"Jimmie's a good guy, was a hell of a football player," Young says. "He just was a force to be reckoned with. I just couldn't believe a guy that big was that gifted. Not only with agility, but speed.
"I was the first first-rounder in the history of our school. And all of these guys from Mississippi State or Ole Miss, and here I come out of nowhere and yeah, Alcorn was the talk of the state for a minute. It feels like that all over again."
Young, Giles, and the other members of the BCFHOF Class of 2021 will be honored at the induction ceremony and Juneteenth celebration on June 19, 2021 at the College Football Hall of Fame in Atlanta.