When Training Camp kicks off later this month for the Eagles, all eyes will be on the open quarterback competition. In the view of one of the franchise's all-time great quarterbacks, there is no question who will win the job – Michael Vick.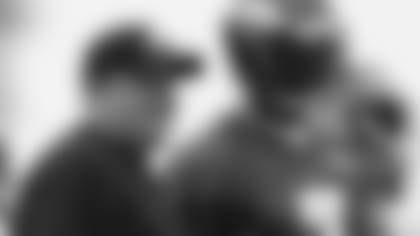 "I'm certain of one thing - Vick is the most talented quarterback on the Eagles roster," said ESPN analyst Ron Jaworski on Jaws' QB Countdown. "Vick remains a dynamic player with top-level arm strength and unmatched movement ability to extend plays with his legs. Few can spin it as well as No. 7, especially on the run. (Head coach Chip) Kelly will look at Vick and see a multidimensional quarterback that can pressure a defense in a variety of ways."
Jaworski cited a key statistic as proof that Vick can thrive in Kelly's offense.
"Here's the positive as the Eagles transition to Kelly's shotgun, spread attack. Vick was outstanding in the two-minute offense last season with a quarterback rating of 98," Jaworski said. "I am going to be fascinated to see Michael Vick in Chip Kelly's up-tempo-speed offense."
Well, there has to be a reason why Kelly is holding an open competition with Nick Foles, rookie Matt Barkley, Kelly's former pupil Dennis Dixon and G.J. Kinne.
"The concern of course, is turnovers. Vick had far too many in 2012," Jaworski acknowledged. "Fifteen of them in 10 games; four of those 15 came in the red zone."