These are just a few words that Jason Kelce's teammates use to describe the 13-year veteran, who on Sunday became the Eagles' all-time leader in consecutive starts with 145.
Kelce surpasses Jon Runyan's streak of 144 straight starts and owns the second-longest active streak in the league behind Atlanta's Jake Matthews (148).
While Kelce has been reserved in talking about his new record, his teammates celebrated his consistency.
"He is tough as a shovel," Lane Johnson said. "It comes down to his demeanor. He does not want to miss time or put a backup in and have that affect the team. He really takes that to heart."
"He does not like missing games," Fletcher Cox said. "If he is able to go, then he is going to go. He is always there for his teammates."
The six-time Pro Bowl center has played 182 career regular-season games, all starts. The last time he missed a game was in 2014 with a sports hernia injury.
Since 2014, Kelce has played 100 percent of the offensive snaps in three seasons (2015, 2016, and 2019). So far, he has played all of the offensive snaps in 2023.
It is not what Kelce does on the field that is so impressive to his teammates; it is the way he takes care of his body off the field.
"He stays consistent with his regimen," Brandon Graham said. "He takes care of his body really well."
"When you are getting banged up every play, he obviously takes care of his body and does everything outside of here to play," Jake Elliott said.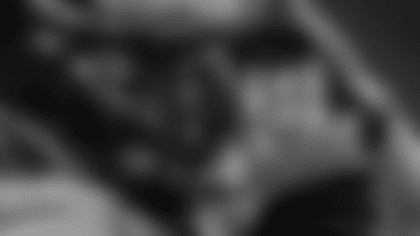 Whether it is spending more time preparing his body for practice and games or taking extra care of himself at home, Kelce is doing everything he can to stay on the field.
Kelce's 182nd regular-season games rank fourth all time in games played for the organization. His longtime teammate Graham moved up to second in regular-season games played with 184.
"He is a warrior," Graham said. "A lot of people would be out of the game already, but that is not him. He prides himself on being tough."
His love for the city and commitment to his fans cannot be understated.
Kelce has played his entire career in an Eagles uniform after being selected by Philadelphia in the sixth round of the 2011 NFL Draft.
"You do not start that many games in a row without that kind of passion for the sport and the love for the team and this city," Elliott said.
The fan favorite has embodied what it means to be a Philadelphia Eagle in the public eye. Behind the scenes, Kelce does everything he can to continue playing and performing well for the people who wear his jersey with his name and number on the back.
"The consistency and the high level of play – I mean, this game, obviously there is a ton of wear and tear on these guys' bodies, and the fact that he has done it for so long so consistently at a very high level, man, it is a special thing," said Eagles Head Coach Nick Sirianni. – Written by Owen Boyle
The Eagles are 12-0 all time against the New York Jets. Can they extend their unbeaten streak and improve to 6-0 on the season? Check out the gameday action photos from our team of photographers as the Philadelphia Eagles take on the New York Jets on Sunday, October 15 in Week 6 of the 2023 season.