The Eagles scored all 17 of their points in the second half as they tried to rally against the Cleveland Browns on Sunday at FirstEnergy Stadium, but the comeback ended when Harrison Bryant recovered a onside kick with just 29 seconds left in the game to secure the 22-17 win.
The Eagles are now 3-6-1 after dropping back-to-back games coming out of the bye week. Here's the instant takeaways from Sunday's loss.
• Turnovers continue to plague the Eagles. The offense had three more of them on Sunday – two interceptions thrown by quarterback Carson Wentz and a lost fumble by running back Miles Sanders. All three of the turnovers came after the Eagles marched into Browns' territory and two of them were inside Cleveland's 5-yard line. If those two possessions alone result in field goals, who knows how this game ends.
The Eagles have 20 turnovers now on the season. They had 23 in all of 2019. Wentz was one of three quarterbacks to account of at least 20 total touchdowns in the red zone without a giveaway in 2019.
• The Eagles gained 71 yards on their opening drive before Sanders' fumble which was recovered at the Browns' 4-yard line. Unfortunately, it was the Eagles' longest drive of the entire game.
It's a shame because one of the storylines for this game was whether the Eagles could jump out to an early lead and force the Browns to go away from their stellar run game. In the last two games, losses to the Giants and the Browns, the Eagles have scored three total points in the first half.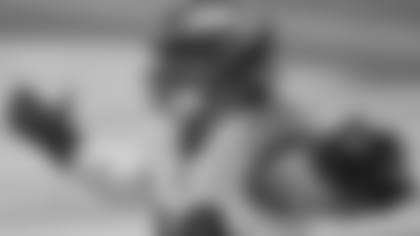 Postgame Show: Browns rain on Eagles' parade
Alex Singleton had 11 tackles, a sack, and a fumble recovery, but it wasn't enough as the Eagles fell 22-17 to the Cleveland Browns on Sunday. Amy Campbell, Fran Duffy, Eagles legend Ike Reese, and Eagles Insider Dave Spadaro recap the game.
• The Eagles had a lot of success on the ground early. Nine of the Eagles' 10 plays on the opening offensive drive were runs. Sanders fumbled on the team's eight consecutive rushing attempt.
Sanders gained 63 yards on 11 attempts in the first half (5.7 yards per carry). The Eagles had 96 yards on 19 carries (5.1 yards per attempt). In fact, the Eagles outgained the Browns on the ground in the first half as Cleveland only had 18 rushing yards.
However, Sanders gained just 3 rushing yards on five attempts in the second half. The Eagles as a team accounted for 10 rushing yards in the final 30 minutes, while the Browns caught steam with 119 ground yards including a 54-yard scamper from Nick Chubb.
"Honestly, I think they just they just had they had their linebackers shoot gaps faster than normal in the first half than they did," Sanders said. "You know, because of the weather, maybe, you know, they didn't expect either team to really throw the ball as much, but we were very effective in the first half with it so they probably just keyed on it a little bit more."
• The Browns were without Defensive Player of the Year candidate Myles Garrett, but Olivier Vernon stepped up with three sacks beating both tackles Lane Johnson and Jason Peters. The Browns harassed Wentz all game and finished with five total sacks, four of them coming on third down. The offensive line welcomed the return of guard Isaac Seumalo, but saw Johnson (shoulder) and Peters (undisclosed) leave the game early due to injury. Jordan Mailata and Jack Driscoll finished the game at left tackle and right tackle, respectively. And Jason Kelce had to leave the game briefly in the second quarter due to an elbow injury. He got the left arm, the non-snapping arm, braced and returned for the second half. Rookie Luke Juriga made the snaps in Kelce's stead. It was the first time Kelce missed an offensive snap since the regular-season finale in 2018.
"I just know that is a tough son of a gun," Sanders said of Kelce. "Probably the toughest player on our team and plays through whatever. He does whatever it takes to stay on the field and help us win. Even in practice, when he can take easy days, he is always there practicing. I do not know his injury; I just know he is going to be fine and ready for practice on Wednesday."
• After not converting a third down for the first time since 2004 last Sunday against the Giants, the Eagles didn't fare much better with just two conversions in 12 attempts (17 percent) against the Browns. And, the Eagles actually converted their first third-down attempt on their opening drive. Wentz has been one of the best third-down quarterbacks in the league prior to 2020. Entering the season, Wentz ranked second in the NFL in third- and fourth-down passer rating (103.8) since 2017.
• Wentz finished the game 21-of-35 for 235 yards with two touchdowns and two interceptions for a 75.3 passer rating. He threw a pick-six that was intercepted by linebacker Sione Takitaki and returned 50 yards for the only points of the first half. Wentz appeared to have wide receiver Jalen Reagor open, but went to check it down to Sanders when Browns cornerback Denzel Ward, who came on a delayed blitz, affected the throw. The ball floated toward Takitaki who grabbed it and was off to the races.
"I definitely did not want to float it out there," Wentz said. "Anytime you get hit when you throw, it is a bad feeling. It is a bad feeling, because you know that the ball is just kind of floating in the air. You are hoping it falls to the ground. I will have to go back and watch the tape. I mean, we were trying to do something against that specific coverage and it was not there so I was just trying to chuck it down. I got hit on it, so it was unfortunate there."
Wentz was also sacked for a safety in the third quarter by Vernon on a third-and-8 play. Prior to the start of that possession, wide receiver Greg Ward failed to catch the punt and the Browns downed it at the 2-yard line. Head Coach Doug Pederson did note that Wentz could have gotten the ball out faster on the safety.
"The one in the end zone, again it is just an awareness thing," Pederson said. "We just have to know when the clock is going off in your head, you have to throw it away in those situations like that. We were there earlier in the game and were able to complete a pass down there. We have to try and stay as aggressive as possible, but it is something we will learn from."
• Tight end Dallas Goedert had five catches for 77 yards and a touchdown in the fourth quarter. He also drew a pass interference penalty. Fellow tight end Richard Rodgers got the Eagles on the board with a 19-yard touchdown reception in the third quarter. He had two catches for 48 yards and another 14-yard grab wiped out due to an illegal formation penalty.
• The defense held Browns quarterback Baker Mayfield to 204 passing yards on 12-of-22 passing for an 86.2 passer rating. It's the third game in a row where Mayfield has not thrown a touchdown.
• The key entering this game was limiting the dual-threat of Nick Chubb and Kareem Hunt. Chubb did get over the 100-yard mark thanks to a 54-yard gain that led to Hunt's 5-yard touchdown in the fourth quarter. Chubb finished with 114 yards, while Hunt had just 11 on 13 carries.
"They just made a play. When I think about the big one, Chubb, we just missed a tackle," defensive end Brandon Graham said. "He made a heck of a play. We knew both of those backs were really good and I felt like we were coming, but we were missing some tackles there and they were getting leaky and we did not do enough to get off the field."
• The Eagles' defense set the tone early stopping the Browns short of a touchdown in a goal-to-go situation. Linebacker Alex Singleton had two tackles near the goal line, and safety Jalen Mills and defensive tackle Javon Hargrave combined on the stop of Hunt on fourth-and-goal from the 1-yard line.
• Singleton had 11 tackles, a sack, and a fumble recovery. Hargrave had a strong outing with seven tackles. Defensive end Josh Sweat had six tackles and a sack against 2020 first-round pick Jedrick Wills. Defensive tackle Fletcher Cox's strip-sack in the third quarter (which was recovered by Singleton) led to Rodgers' touchdown.
• It could have loomed larger, but defensive end Derek Barnett blocked a 47-yard field goal attempt in the fourth quarter. The Eagles answered with a 43-yard Jake Elliott field goal to make it 12-10, Browns. It was the first field goal block for the Eagles since Vinny Curry against the Seahawks in the Wild Card playoff game last season.
• The defense only allowed 13 points, but 10 of them came immediately after the offense scored.
"At the end of the day, we care about those 13 points that we gave up. That is where we have to improve. It was not good enough," safety Rodney McLeod said. "We talked about eliminating big plays, and they capitalized on three today. They all contributed and turned into points.
"When I look at this film closely, I have to look at what we can do as a defense to change the outcome of the game, myself included. I look at the long run that (RB Nick) Chubb had, and I missed that tackle. I pride myself on being a good tackler. Other plays were self-inflicted that they got on us. Next week, we have to eliminate those if we want to be the leader on this team. As the defense, we set the pace. We can't allow those plays to happen. We have to minimize them as much as possible and create more turnovers for our team."
• The focus on the rushing attack did leave the Eagles open to some big plays in the pass game. KhaDarel Hodge led the Browns with 73 yards receiving, including a 42-yard gain. Rashard Higgins had 65 yards on three receptions featuring the longest pass play of the game, 43 yards.
"When you have an effective run game, even though I do not think it was as effective today, you still have to respect it," McLeod said. "Those running backs are very talented, and I think that is all that was us putting emphasis on the run game, being overly aggressive and them taking advantage of that, and they were able to get a couple big plays. Like I said, we have to minimize that, correct it – they are all fixable – and not have it happen next week."