After winning their final three games of 2007, Eagles players and coaches talked about carrying that momentum into 2008. On Sunday at Lincoln Financial Field, they will get their chance against the St. Louis Rams. And despite a 3-6 opening week mark during his tenure, head coach Andy Reid is cautiously optimistic.
"It's time to play now," Reid said. "All the 'if's and 'what if's and 'what can be's and all of that, we're putting those aside and focusing in on the Rams. We are in the one-game-at-a-time mode right now."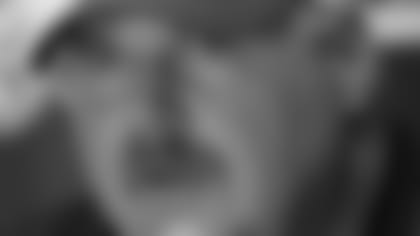 Head Coach Andy Reid
One game at a time. One play at a time. One practice at a time.
Speaking of practice, wide receiver Reggie Brown and defensive end Chris Clemons, two players who missed much of the preseason with injuries, were back on the practice field Wednesday. Brown was limited in the workout, while Clemons was full-go.
Of course, getting Brown and Clemons back on the field would certainly be a plus for their respective units.
Brown suffered a hamstring injury in the opening series of the second preseason game. Reid says he will monitor his progress in the days leading up to kickoff.
"We'll play it day by day here and see how he does," Reid said.
Clemons, a pass-rush specialist the team lured away from Oakland in free agency, is still learning the ins and outs of Jim Johnson's defensive scheme. Clemons had eight sacks in a part-time role with the Raiders last season, but has been unable to showcase his wares for Philadelphia. He missed most of the preseason with a calf injury.
Reid believes, barring a setback, Clemons could help generate some pressure on Rams quarterback Marc Bulger on Sunday.
"He's in pretty good shape," Reid said. "Now it's just a matter of him getting his timing down."
Meanwhile, Reid cautioned that his club is not taking the Rams lightly. St. Louis endured a forgettable, injury-riddled 2007 campaign in which the team finished 3-13.
"It's not last year's Ram team," Reid said. "We understand that we are playing the Rams this year. They've got a lot of talent on that football team."
Only second-year end Victor Abiamiri (wrist) and receiver Kevin Curtis (hernia) have been ruled out for the game. Other players listed on the team's practice/injury report include running back Lorenzo Booker (hip), safety Sean Considine (hand), free safety Brian Dawkins (ankle) and guard Max Jean-Gilles (knee).
For the Rams, wide receiver Donnie Avery - the first receiver selected in this year's draft - did not participate in Wednesday's practice with a knee injury. Head coach Scott Linehan said that Avery is questionable for Sunday's game. Center Brett Romberg (hand) had limited participation in Wednesday's workout, while fullback Brian Leonard (shoulder) and cornerback Fakhir Brown (shoulder) had full participation.
BROWN: "I SHOULD BE A STARTER"
No, Sheldon Brown didn't go so far as to say "keep my name out of your mouth," but he was obviously disappointed.
In a recently posted YouTube video, agent Drew Rosenhaus, who represents cornerback Lito Sheppard, said his new client has "to deal with the disappointment of the team starting Sheldon Brown and relegating Lito to being the third cornerback on the team."
Brown, who joked that he doubts Rosenhaus knows his jersey number, expressed frustration that the agent put his good friend and teammate "in a tough spot."
"I think sometimes agents can ruin players' careers. And what I mean by that is, we have an agent who has four guys disappointed in the way their deals (are)," Brown said. "We're going into Week 1, and nobody has accomplished anything, of those players."
Brown was referring to the current situations of Sheppard, and a trio of wide receivers — the Cardinals' Anquan Boldin, the Bengals' Chad Ocho Cinco and the Giants' Plaxico Burress — all of whom are currently planning to play under their current contracts, while not being exactly subtle about their unhappiness. Oh yeah, Rosenhaus also played maestro to Philadelphia's own Terrell Owens overture in 2005.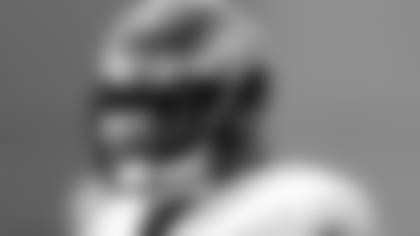 CB Sheldon Brown
As for Sheppard, he hired Rosenhaus earlier this summer, to re-negotiate his current contract. But the Eagles' motivation to sign free agent Asante Samuel, a Pro Bowl cornerback last season, might have been Sheppard's 14 missed games over the past three seasons. Samuel was immediately named the team's left cornerback, Sheppard's typical position.
But the situation came to a head recently when the team announced Brown would be the starter opposite Samuel at right cornerback, despite their tendency to use a nickel package early and often in games.
"Lito will be fine," said head coach Andy Reid, who confirmed he talks with Sheppard regularly. "He's doing a nice job right now and he'll continue to do that. They'll all play."
Sheppard was adamant that he lets Rosenhaus negotiate the way he feels necessary. He said he hired Rosenhaus to do his job, and has "no problem" with the way he does it.
Still, Sheppard said it wasn't about his teammates – or friends.
"I'm not talking down on anybody else to try to uplift myself," Sheppard said.
Brown, though, doesn't plan on relinquishing his spot anytime soon.
"I feel like I'm a heck of a football player," he said. "Yeah, I do feel like I should be a starter."
TOP-FLIGHT RBs ON DISPLAY
Sunday's game features two of the league's best running backs. Brian Westbrook led the NFL with more than 2,000 yards from scrimmage a year ago. St. Louis' Steven Jackson has had three straight years with more than 1,000 rushing yards, and in 2006 he gained 1,528 rushing yards and added 90 receptions and another 806 yards. Both players received contract extensions in the preseason.
Westbrook, for one, says he feels no added pressure with the added compensation.
"I just feel like I should go out there and continue to be the player that I've been in the past," said Westbrook, who amassed 1,333 rushing yards and 771 receiving yards last season.
In fact, the Eagles' Pro Bowl back is looking to improve on last year's totals.
"That's definitely my goal, to go out there and try to be better than I was last year," Westbrook said. "I set those types of goals every year and for the last few years I've been able to achieve those goals.
"You never really want to be the same. I think it's hard in the NFL to stay the same. Either you're going to get better or you're going to get worse. I definitely don't want to get worse. I shoot to try to be better."
LUCKY 13TH DEFENSE FOR DAWKINS?
Thirteen years means thirteen defenses for Brian Dawkins, and he admits some of them are beginning to melt together.
But this one, he said, can be as good as any of them, if it can force turnovers – a lot more than the NFL-worst 19 from last season.
"I think it's a mindset first. It is a mindset. You have to think about being aggressive on the ball when it's in the air, but from there, then you just let your abilities take over," Dawkins said. "When you have the potential that we have on the field, and I know potential sometimes is a bad word for people, but we do have that."
Dawkins, as he's been saying all offseason, mentioned once again he wouldn't be playing if he didn't feel like he had enough left in his tank, despite the questions he's been seemingly getting forever.
"I give the same vanilla (answer). I have a lot. You don't prepare for it," Dawkins said. "Once you get to a certain age, 'For whatever reason you lost steps,' 'For whatever reason you can't do it anymore,' so once you get past a certain age, it's a blessing and curse if you want to call it that. You're blessed to play a lot of years, but then you're cursed because you're going to have to be scrutinized about your age."
The media shared a laugh when, about six minutes into Dawkins' press conference, he received his first question about this Sunday's opponent.
"A Rams question?" Dawkins joked. "We're playing the Rams this week?"