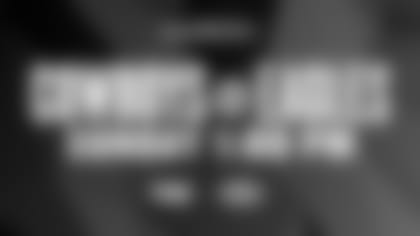 Since the Week 8 matchup between the two teams, the Eagles and Cowboys have taken different paths. That first meeting in Arlington, Texas, under the bright lights of Sunday Night Football, was a back-and-forth effort that ultimately saw Dallas come away with the win in overtime. The loss dropped the Eagles to 4-3, and it would be the first of seven losses in an eight-game span. For the Cowboys, though, it was the sixth win in a row as part of a streak that eventually reached 11 games. Now 13-2, Dallas has locked up a first-round bye and homefield advantage throughout the NFC playoffs.
So while the circumstances may not be exactly where the Eagles had hoped they'd be just a few months ago, there's still a chance for the Eagles to start out the 2017 calendar year with a fresh start and a win over Dallas, hopefully building toward next season in the process.
The Cowboys are, of course, led by their high-powered offense, built upon one of the most physically dominating offensive lines the game has to offer and the young foundation of quarterback Dak Prescott and running back Ezekiel Elliott. While Elliott was expected to be a key contributor this season, Prescott has been a very pleasant surprise for Dallas fans in his rookie season ever since Tony Romo went down with a back injury in the preseason.
Speaking of Romo, the biggest question heading into Sunday is whether or not Romo will suit up and play. Cowboys owner Jerry Jones said that the starters will play, but how much? And if Prescott is given rest, is it Romo or former Eagle Mark Sanchez who gets the nod? The Eagles' defense will prepare for all three options in hopes of coming away with a second-straight win at home over a division rival.
For the Eagles, Sunday's game is one last look at the players on the roster before heading into the offseason. The team is confident, as are the fans, that it has found the next franchise quarterback in Carson Wentz. The No. 2 overall pick, playing behind a banged-up offensive line and dealing with inconsistency and injuries at skill positions, has had a remarkable rookie year, starting each and every game while setting the Eagles' single-season completion record. Wentz notched his first division win last week against New York. Now's as good a time as ever for divisional win number two.
It's time to finish the season the right way. Here's the preview.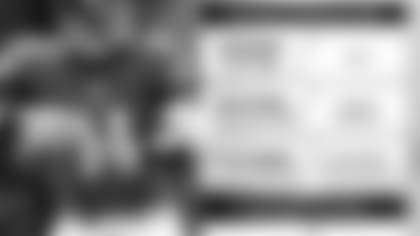 RB Ezekiel Elliott Vs. LB Jordan Hicks
Elliott has been everything that Dallas hoped for, and more, when they selected him fourth overall in last April's draft. He leads the league in rushing yards with 1,631 and his 15 rushing touchdowns rank third. He broke off a couple of big runs against the Eagles earlier this season, but the Eagles kept him out of the end zone. In an attempt to do that once against this time around, expect middle linebacker and playmaker Jordan Hicks to see Elliott early and often on Sunday.
WR Dez Bryant Vs. CB Jalen Mills
After missing time earlier this season due to a foot injury, Bryant has bounced back in a huge way with 796 yards and eight touchdowns. He's coming off a game in which he caught two touchdowns and threw another. It's uncertain how much he (or any Cowboys starter) will play, but when Bryant is out there, keep an eye on where Jalen Mills is. In the crunch time of last week's win, Jim Schwartz played a "box and one" defense, with Mills shadowing Odell Beckham Jr. while the rest of the defense played zone. Mills has gotten beat at times this season, but he's shown promise as a corner at the NFL level.
RB Byron Marshall Vs. LB Sean Lee
Over the past few weeks, the Eagles have suffered blow after blow at the running back position. With Ryan Mathews, Kenjon Barner and Wendell Smallwood all officially finished for the season, expect to see a healthy amount of Darren Sproles and Byron Marshall on Sunday. Marshall is the real name to watch. The Eagles know exactly what they have in Sproles, but it's not clear exactly what kind of player Marshall could be. Don't be surprised to see the undrafted rookie out of Oregon get most of the carries for the Eagles this week.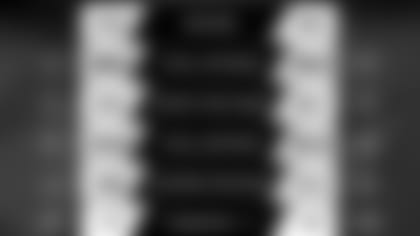 28.57: In the first matchup between the two teams this season, the Eagles held Dallas to a 28.57 percent rate (4-14) on third down, its third lowest of the season.
91.4: Carson Wentz compiled a 91.4 passer rating in the first meeting with Dallas, throwing for 202 yards and a touchdown.
19: In three career games against the Dallas Cowboys, linebacker Jordan Hicks has recorded 19 tackles, two interceptions and one forced fumble.
30: Jordan Matthews has 30 career catches against the Dallas Cowboys, the third-highest total for any single opponent (Washington and New York are tied for first at 31). His four touchdowns against Dallas are his most against any single team.