If defensive tackle were a movie for 2020, the Eagles version might be "Fun With Fletch and Malik and Javon," because that's exactly what the players expect when it comes time to wreck offensive lines: Fun. And success.
"It's definitely going to be fun with those guys," Fletcher Cox said on Wednesday in an exclusive post-Philadelphia media interview that you can hear in its entirety in Monday's Eagles Insider Podcast. "We have a great group of players and we have to learn to work together and feed off of each other."
"Yeah, on paper right now we look great," Jackson said. "We have to get the defense down, learn the technique, and stay healthy. The team that stays healthy is going to win it all. It's a great room. Hargrave, he's a great player. For me, I want to contribute. I want to get all the way healthy and stay that way and show everybody what I can do."
It's a fascinating situation for the Eagles, who continue to invest heavily in the defensive line. They thought they put themselves in a dominating position at defensive tackle last season when they re-signed Timmy Jernigan prior to the NFL Draft, traded during draft weekend for Hassan Ridgeway (who is also returning for 2020 and who figures to compete for the fourth tackle position), and then signed Jackson just prior to the official start of the 2019 free agency period.
You know what happened. Jackson, who had never been injured in his NFL career, suffered a season-ending foot injury after playing 32 snaps in the opening-day win against Washington. Jernigan was injured, Ridgeway went down … and the Eagles ultimately used eight tackles with only Cox – who played 814 defensive snaps, 79 percent – still standing.
"It was pretty crazy," Cox said. "I hope we don't go through that situation again. We fought through it and we made the playoffs, but it was really hard on everybody."
Now, the Eagles look loaded with Cox, a member of the NFL's All-Decade Team, a five-time All-Pro, and a four-time Pro Bowl selection, leading the way. The Eagles are excited to add Hargrave through free agency, believing he will thrive in the attacking style of defense after playing so well in Pittsburgh's scheme for four seasons. Jackson, hungrier than he's ever been after missing 15 games in 2019, is working his way back to full health. With Ridgeway and Anthony Rush and Bruce Hector, the Eagles have depth and competition should they need it.
"You're always going to need it," Jackson said. "It's a long season. It wears you down. Watching it last year, you see how you have to account for guys going down. We have some talent here. We're going to create some problems for offensive lines."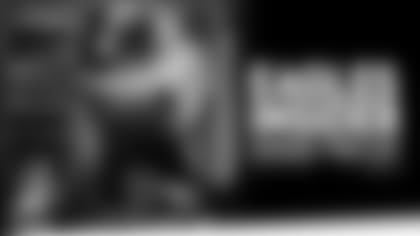 Behind the scenes of the CBA, free agency, and the NFL Draft with Jake Rosenberg
Said Cox: "I'm excited about getting everybody together as a group and learning about each other and seeing the different types of things that people can bring together. Javon is ready to come in and give Philly all he's got. That's all he talks about. He has to learn the defense and that's tough on him right now, but he'll get it. He's excited and I'm excited for him. Whenever all this craziness is over, I'm looking forward to getting with all the guys."
With a new defensive line coach in Matt Burke, the Eagles are going to have some new wrinkles up front. That doesn't change the philosophy, though: The defensive line is designed to attack, attack, attack. There will be some versatility with where the linemen play and how much they'll move up and down the line of scrimmage, but the core principle is to destroy the interior of the offensive line and not give quarterbacks any room to step up and deliver the football.
"Those guys inside," defensive end Brandon Graham said, "are going to make my job a lot easier."
At the moment, that's all on paper. The defensive tackle group, welcoming in Hargrave as the new guy, is having its time together and creating camaraderie in the team's virtual offseason conditioning program. Cox says he's been working in Texas and is in great shape because, well, he's in Year 9 and he knows how to get ready for a football season. Everyone misses the NovaCare Complex. Everyone appreciates life as an Eagle.
"I've missed playing football, being on the field and being around the guys, so much," Jackson said. "I think about it all the time, what it's going to be like coming back. All I do is visualize and see myself doing great things. It's all I have right now. It's in my mind now and next it's a matter of going out there and doing it physically.
"As football players, we never get to write the end of our story, whether it's because of injury or when the front office says you're done, you're done. For me, I've got the leverage of being able to go out and play and show what I can do it and I can't wait to go out and do it."
Same with Cox. He's on a Pro Football Hall of Fame track. He's psyched about what the Eagles are putting together on defense. He knows what Hargrave means to the defense. He has a former college teammate, cornerback Darius Slay, in to upgrade the secondary. Good times are ahead.
Until then, it's about being in the moment.
"We're all getting ready. When we get together, it's going to be fun to work with the guys," said Cox, who compared football training to pushing a car that is in neutral in a parking lot for three to four seconds and then turning and sprinting away (for those who want to try it at home). "It's been a weird offseason but you have to be optimistic. I miss being at NovaCare. I miss everything about it. We're going to make the most of it when we get back, I can tell you that."