LANDOVER, Md. - Redskins punter Ryan Plackemeier picked a bad day to have perhaps his best game as a pro.
Plackemeier repeatedly pinned the Eagles deep in their own territory, especially in the second half, and it helped the Redskins secure a 10-3 victory over Philadelphia at FedEx Field.
"They did a good job of pinning us deep," cornerback Sheldon Brown said. "We couldn't get out of the hole. That's how the game went."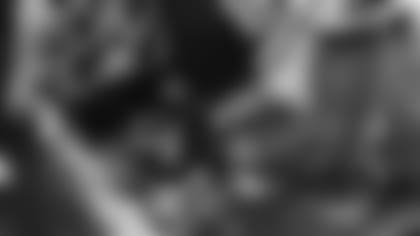 The defense kept the Redskins in check, but they were unable to shift field position
Washington's average starting field position was its own 39-yard line. The Eagles, on the other hand, started on average at their own 18.
In the pivotal fourth quarter alone, the Eagles started at or inside their own 10-yard line four times and never started a drive outside their own 20 in the entire second half.
Meanwhile, the Redskins seemed to routinely start their drives at or near midfield. In the second half, for example, Washington's worst starting field position was its own 28.
At one point in the game, the Redskins had run 33 plays in Eagles' territory while Philadelphia managed to run just eight plays on the Redskins' side of the field.
"They had good field position a lot of the time and we were backed up a lot," linebacker Chris Gocong said. "It's tough, and we couldn't get off the field defensively."
The Redskins used their best field position of the day to score the game's only touchdown.
On the opening drive of the third quarter, the Eagles had a third-and-3 from their own 37. Redskins defensive end Jason Taylor, who came into the contest with just 1.5 sacks on the season, got to Eagles quarterback Donovan McNabb and forced a fumble.
Linebacker London Fletcher scooped up the loose ball and rumbled 12 yards down to the Philadelphia 18-yard line. Five plays later, Redskins running back Clinton Portis plunged into the end zone from 1-yard out to push Washington's lead to 10-0.
"We can't give up that touchdown," safety Brian Dawkins said. "We've got to make them kick a field goal after that change of possession on the fumble."
The Redskins took advantage of good field position while making sure that the Eagles would not have the same opportunity.
"We lost a game right now," Dawkins said. "But the fact that we lost… we'll do all that (film study) to figure out what happened, but for now, guys are just feeling bad because we lost this game."