In 2004, the Miami Dolphins thought so highly of A.J. Feeley that they offered the Eagles a second-round draft pick in exchange for his services.
Feeley started just eight games for the Dolphins before being jettisoned.
He's walked down the same road that Donovan McNabb traversed on Sunday in Baltimore. He just hasn't offered McNabb any advice on how to handle the situation.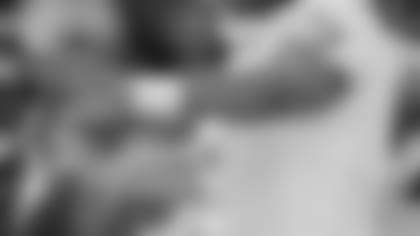 QB Donovan McNabb
"Donovan doesn't need advice from me," Feeley said. "Donovan's going to approach this game like any other game. It's a chance to go out there and get a win and put us back on the playoff run."
On the day after McNabb was benched at the half of the Eagles' 36-7 loss in Baltimore, Feeley was one of the few Eagles to comment on McNabb's situation.
Head coach Andy Reid said earlier in the day that McNabb would be the starting quarterback against Arizona on Thursday night and that he would remain the starter for the time being.
Feeley said the players still have confidence that No. 5 can lead them out of their current skid.
"I know everyone around here has the same confidence in whoever's out there on the field," Feeley said. "Don can't pay attention to everything going on inside this locker room and what happens on the field."
The Eagles held another team meeting on Monday and Feeley said the whole team is accountable for what happened recently, not just McNabb.
"We got to have a sense of urgency and things have to get better on offense," Feeley said. "As a whole, you got to look at each other and take responsibility for the outcome. It's not just one person."
When McNabb has gone down with injuries in the past, the team has rallied around the likes of Koy Detmer, Jeff Garcia and Feeley. Feeley said now is the time for the team to rally around Donovan.
"That's been kind of our approach here," Feeley said. "You can make the case that whoever plays, they have their back. When Don's in there, they have (his) back. That's just how it works. I've been in situations before where I've played and they've had my back and whoever's out there you run with it and go."
So it was Feeley – not Kevin Kolb or McNabb himself – that was staring into the eye of the media hurricane.
As a quarterback in the NFL, both Feeley and McNabb know the added attention that goes along with the position.
"It's the nature of the position and you know that," Feeley said. "When things go bad, you take the brunt of it and when things are great, you get all the praise. We kind of understand the situation and that's what it is. It's Don's turn and Don's going with it and that's kind of how we're going to run with it. There's not much that needs to be said other than that."