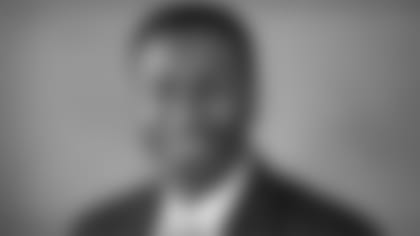 The Eagles have announced the hiring of Dwayne Joseph as the team's director of pro scouting. Joseph was most recently the associate director of pro personnel with the Chicago Bears.
Joseph, 42, began his NFL career as a cornerback for the Chicago Bears, appearing in 16 games, starting one, in the 1995 season. After his playing career, Joseph earned his master's degree in education leadership from DePaul University. He previously earned his undergraduate degree from Syracuse in human development.
Joseph joined the Bears football operations department in 1998, spending three seasons as coordinator of player programs and then three years as diretor of player development. From there, Joseph spent eight years (2004-2011) with the Miami Dolphins, serving primarily as a pro scout.
Joseph then rejoined the Bears in 2012 as assistant director of pro scouting before he was promoted to his most recent title.
A native of Miami, Joseph is married with two sons.
UPDATE: Louis Clark, who has been with the Eagles as a pro scout since 2013, has been promoted to senior director of pro personnel.
Previously, Clark was the director of pro personnel for the Jacksonville Jaguars. A former wide receiver for the Seattle Seahawks and Green Bay Packers, Clark worked on the Jaguars scouting staff from 1997-2013. A native of Tupelo, Miss., he graduated from Mississippi State and was a 10th-round draft pick of the Seattle Seahawks in 1987.