Now that the 2013 NFL Draft is in the rear-view mirror, Eagles General Manager Howie Roseman added to his scouting staff today with the addition of Michael Davis (Midwest Area Scout), Trey Brown (West Coast Area Scout) and Louis Clark (Pro Scout).
In addition, Roseman promoted the following scouts:
•    Ed Marynowitz (man-oh-wits) was named Assistant Director of Player Personnel after spending his first year in Philadelphia as the Assistant Director of Pro Scouting
•    Alan Wolking, who had worked as the Midwest Area Scout, was named Southeast Area Scout
•    Mike Bradway, who was the Northeast College Scout, was named Eastern Regional Scout
"We're very fortunate to have a strong scouting staff and these three hires are great additions to our team. They bring NFL scouting experience and have bright futures in the league," said Roseman.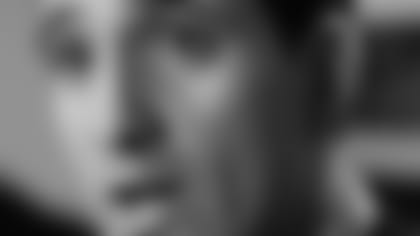 "Our goal is to hire and promote the best people here and from around the league. This is a team effort; we all have a role to play and the more viewpoints we can kick around, the better. In the last couple of years, we've added some talented personnel men who have an incredible eye for talent in Tom [Gamble], Rick [Mueller], Ed [Marynowitz] and Tom [Donahoe] who come from a culture of winning to join our scouts and Anthony Patch who does a great job as our college director. We've been able to develop some youthful minds to the mix and are extremely excited about the direction we are headed."
Davis joined the Eagles after serving as the Assistant Director of College Scouting for the New York Jets for the past five seasons. He was responsible for scouting the southeast region. In all, he spent 16 years with Jets player personnel department. A former wide receiver from Virginia State, Davis worked as a wide receivers and special teams coach at his alma mater prior to joining the NFL ranks.
Brown came to the Eagles after a three-year stint with the New England Patriots scouting staff, the last two campaigns as the team's West Coast area scout. Brown played cornerback at UCLA, was signed by the Chicago Bears as an undrafted free agent in 2009 and played in the UFL. He is the son of former NFL running back Theotis Brown.
Clark most recently worked as the Director of Pro Personnel of the Jacksonville Jaguars. A former wide receiver for the Seattle Seahawks and Green Bay Packers, Clark worked on the Jaguars scouting staff since 1997. A native of Tupelo, MS, he graduated from Mississippi State and was a 10th round draft pick of the Seahawks in 1987.
Here's a breakdown of the Eagles player personnel department:
Tom Gamble – Vice President of Player Personnel
Anthony Patch – Director of College Scouting
Ed Marynowitz – Assistant Director of Player Personnel
Rick Mueller – Player Personnel Executive
Alec Halaby – Special Assistant to the General Manager
Tom Donahoe – Senior Football Advisor
Mike Bradway – Eastern Regional Scout
Michael Davis – Midwest Area Scout
Andy Speyer – Southwest Area Scout
Alan Wolking – Southeast Area Scout
Trey Brown – West Coast Area Scout
Louis Clark – Pro Scout
Brad Obee – College Scout/Coordinator
Jake Hallum – Senior Scout