The Philadelphia Eagles and Lincoln Financial Group are partnering together on an Earth Day project for the third year in a row.  This year, the two organizations will be sending volunteers to Riverbend Environmental Education Center in Gladwyne, Pa. to plant trees and flowers. In addition, they will be mulching, weeding and refurbishing walkways.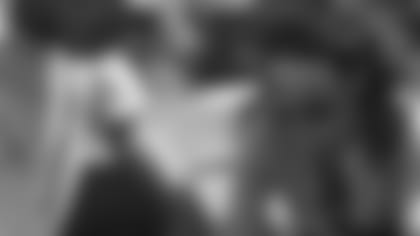 Christina Weiss Lurie, President Eagles Youth Partnership, Eagles Social Responsibility, will be in attendance along with many other volunteers from the Eagles organization.
"Volunteers are a critical part of the success of this initiative," said Riverbend Executive Director Laurie Bachman. "We will plant more than 600 trees this year and volunteers from the Philadelphia Eagles and Lincoln Financial Group will provide a tremendous contribution to this effort. We are very grateful for their time and energy!"
The Philadelphia Eagles are committed to reforestation efforts and have participated in a number of projects over the years to help offset their carbon footprint. Corporate responsibility is equally important to Lincoln Financial, and partnering with the Philadelphia Eagles on the project demonstrates the company's ongoing commitment to supporting sustainable practices that improve the quality of life.
Each tree planted on Monday will help to clean the air by filtering pollutants and also contributes to a cleaner water supply. Riverbend has been restoring a three-acre parcel of land in a steeply sloped riparian buffer zone on their site to a healthy woodland.