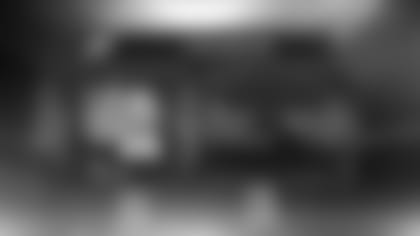 On Thursday evening, the Eagles announced that they've interviewed New York Giants offensive coordinator Ben McAdoo for their vacant head coaching position. McAdoo is the fourth candidate to have his interview confirmed by the team, joining Duce Staley, Pat Shurmur and Adam Gase.
For the past two seasons, McAdoo has helped the Giants' offense turn a page. At the end of 2013, New York was ranked 28th in yards per game (307.5) and points scored (18.4). After the offensive coordinator's implementations, the team improved to 10th in yards per game (372.3) and sixth in points scored (26.3) in 2015. Additionally, he has elevated the play of veteran quarterback Eli Manning, who threw a career-high 35 touchdowns this year and maintained a low interception rate, which has been a problem for him throughout his career.
Prior to McAdoo's time with the Giants, he worked for the Packers throughout the majority of his 12-year NFL career. He spent six seasons as a tight ends coach before becoming the team's quarterbacks coach for two seasons. In 2012, his first year as the quarterbacks coach, he assisted Aaron Rodgers in continuing his dominance on the field. The then-reigning NFL Most Valuable Player was voted the NFC Pro Bowl starter and led the league with a 108.0 passer rating.
"Any opportunity he gets, he deserves," Rodgers has said of McAdoo. "He's a guy that works extremely hard. ... He's a guy who really puts the time in. He's got an incredible work ethic, and I think he's really worked to become a better coach in the time that we've spent together and a guy who I really trust and appreciate for his approach."
McAdoo also worked for the Saints in 2004 as a quality control coach and for San Francisco as an assistant offensive line coach. Before joining the NFL ranks, he spent three season coaching at the collegiate level and an additional four as a high school assistant.
With the Giants also searching for a new head coach after Tom Coughlin stepped down on Monday afternoon, McAdoo interviewed for their opening on Tuesday.