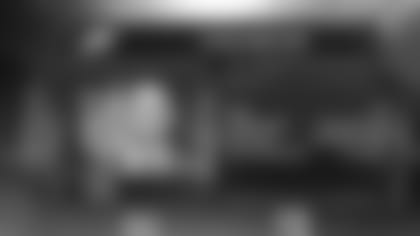 The Eagles announced that they interviewed Bears offensive coordinator Adam Gase for the head coach position on Tuesday.
The 37-year-old Gase entered the league as a scouting assistant with the Detroit Lions in 2003, eventually moving over to the coaching side of the organization and serving as quarterbacks coach in 2007. In 2008, he spent one season as an offensive assistant with the San Francisco 49ers before joining the Denver Broncos as a wide receivers coach.
After two seasons, he became Denver's quarterbacks coach, helping Tim Tebow turn in a 7-4 record in 11 starts in 2011 as well as a win in the playoffs before the team acquired Peyton Manning, who had been released by the Colts after missing the entirety of the previous season with a neck injury. In three years under Gase, the latter two with him serving as the team's offensive coordinator, Manning threw for 14,863 yards with a 67.7 percent completion percentage, notching 131 touchdowns to just 36 interceptions. In 2013, Manning set an NFL record for passing yards (5,477) and touchdowns (55) in a season.
In both years with Gase at the helm of their offense, the Broncos ranked top five in points scored (first in 2013, second in 2014) and yards gained (first in 2013, fourth in 2014). Last offseason, Gase was considered for the head coaching vacancy left by Jim Harbaugh in San Francisco. But after that job went to Jim Tomsula, Gase joined the Chicago Bears to serve as their offensive coordinator. In his first season with the Bears, Gase was cited as a major factor in the improved play of quarterback Jay Cutler. After leading the NFL in interceptions with 18 in 2014, the veteran signal-caller posted his lowest interception total ever in a season in which he played at least 75 percent of the team's snaps, with 11 picks to 21 touchdowns.
Coaching Tebow, Manning, and Cutler, Gase was lauded for his willingness to adjust his scheme to fit the playing style of each quarterback. With Tebow, he borrowed from the playbook of Urban Meyer, the dual-threat former Heisman Trophy winner's former head coach at Florida. With Manning at the helm, Denver's offense included many of the schematic elements that had made the veteran signal-caller so successful in Indianapolis. And in devising a scheme that would fit best with Cutler, he requested assistance from former Lions colleague Mike Martz, who had enjoyed success coaching the Bears' quarterback as the team's offensive coordinator in 2011 and 2012.