The Philadelphia Eagles just had one heck of a long week.
So, naturally, a team that's made few things easy this season is going to follow that up with a difficult short one.
Just over a week after tying the woeful Cincinnati Bengals and a day after getting beat in Baltimore – where quarterback Donovan McNabb was benched – the Eagles have to get ready for the almost certainly playoff-bound Arizona Cardinals for a Thanksgiving night matchup.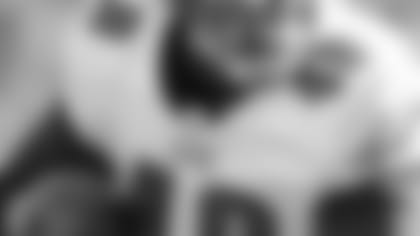 FB Dan Klecko
"There's no time to sit here and sulk and try to do soul-searching," safety Quintin Mikell said. "We got to get ready to play."
Mikell said a couple extra massages, some extra rest and some extra stretching will dictate his practice routine this week, which started two days earlier than usual.
Fullback Dan Klecko said his body never gets completely healthy after a game, typically, until Thursday. Right in time for this week's game.
"It's just something you got to do," Klecko said.
What makes things more difficult this week is the mental recovery from such a taxing loss. The Eagles lost by 29 points, failed to score an offensive touchdown, McNabb was removed from action and the noose around their playoff hopes tightened.
So getting up for another contest so soon won't be simple – especially against the league's No. 2 offense.
"It's tough, definitely," defensive tackle Mike Patterson said, "but it's something that you've got to put in the back of your mind."
The Cardinals might have it tougher though – they just got done with a dogfight against the Giants which came down to the last few minutes, and they're heading from the West, spending their holiday on the road.
But it's doubtful their week was as long as Philadelphia's.
"I'm pretty excited, I've never been able to play on Thanksgiving," Mikell said. "We're all tired, but the Cardinals are tired, too; they just played last week, too. So I'm ready to go."