As a result of the Eagles Fan Cutouts' unprecedented success this season, the team announced that more than $260,000 in net proceeds were raised for the Eagles Autism Foundation. A total of 4,900-plus cutouts were purchased by Eagles fans from all around the world in 2020 and were installed in seating sections at Lincoln Financial Field as a way to recognize and honor their unrivaled fandom.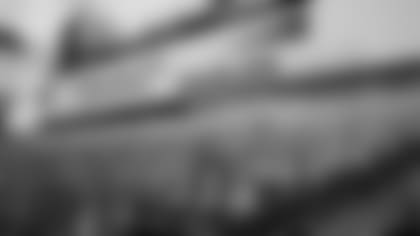 Due to the program's popularity and the extraordinary response amongst Eagles fans, the net proceeds have led to the Eagles Autism Foundation eclipsing the $10 million milestone mark, an impressive feat for the public charity over its first three years since launching the inaugural Eagles Autism Challenge in May 2018.
"While we couldn't celebrate in person this year, we were all together in spirit thanks to this fun and creative program that truly represented the very best of Eagles fans everywhere," said Ryan Hammond, Executive Director of the Eagles Autism Foundation. "Eagles fans bring so much energy and passion to Lincoln Financial Field on gamedays, and that was something our team definitely missed this season. So to honor them, we wanted to provide an opportunity that not only recognized them in a special way, but thanked them for their year-round support. The incredible fan response around the cutout program helped us surpass the $10 million mark for the Eagles Autism Foundation through its first three years – a true testament to how the Eagles community has rallied around this important cause with us."
Eagles Fan Cutouts printed by RICOH were installed behind the north and south end zones, along the sidelines, on the club level, and in the Red Zone Suites – with a story behind every one.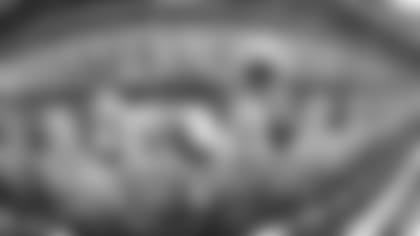 In Section 120, healthcare heroes from Children's Hospital of Philadelphia and the Rothman Institute were recognized for their outstanding efforts serving on the front lines of the COVID-19 pandemic. The Red Zone Suite behind the north end zone featured notable Eagles fans such as Morris Chestnut, Diplo, DJ Jazzy Jeff, Savannah Guthrie, Carli Lloyd, Ryan Phillippe, the Philadelphia mascots, and many more. Other locations around the stadium included hand-drawn pictures of children from the Ronald McDonald House, Crucial Catch ambassadors, Eagles Legends, pets of Eagles players and coaches, and Eagles Autism Challenge top fundraisers.
At the end of the season, Eagles fans were invited to Lincoln Financial Field to personally pick up their cutouts from the seats they were located in during the season.
The Eagles Autism Foundation, which started with Eagles Chairman & CEO Jeffrey Lurie's vision to bring people together to support the autism community, sets out to fund innovative research, drive scientific breakthroughs and provide critical resources, all in an effort to create a major shift from awareness to action.
The 2021 Eagles Autism Challenge presented by Lincoln Financial Group is currently scheduled for Saturday, May 22, 2021 so long as all state and local guidelines are met. One hundred percent of the participant-raised funds from the team's signature fundraising event, which features three cycling routes and a 5K run/walk, will continue to benefit institutions conducting cutting-edge autism research and care.
Through fundraising efforts associated with the Eagles Autism Challenge, a total of 25 research projects and community grants have been funded for exploratory work in the field of autism since 2018. The funding process for the $3.1 million raised in 2020 is currently underway and will award grants to approved institutions.