Sports are the heart of Philadelphia. There is nothing like waking up on a Sunday morning knowing the Eagles are hours away from kickoff. What makes the gameday atmosphere unlike anything else? The people. The fans. The Eagles Cheerleaders.
As the Cheerleaders prepare for the 2022 season auditions – click here for more information on how to submit your audition materials that are due by Saturday – here is a peek behind the curtain to hear from those who wear the midnight green on the sidelines at each home game to offer their experiences as part of one of the NFL's elite squads.
Corinne Chun is a veteran cheerleader who is auditioning to return for a sixth season in 2022. Born and raised in Hawaii, Chun "always loved watching football" with her mother, Bette, and her grandfather.
Growing up practicing hula, dance, gymnastics, and cheer, she always enjoyed entertaining. But her love for football was underlying. In high school, Chun helped the football team by charting defensive stats.
"I was very knowledgeable about the sport, but I also loved the entertainment factor," Chun added.
She was finally exposed to NFL Cheerleaders when the Pro Bowl was hosted in Hawaii for several years and that is when the idea to audition was sparked.
"I took a leap of faith," Chun said.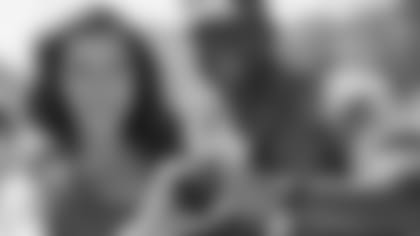 Her rookie year was in 2017. For those keeping track, yes, that was a perfect year to join the team.
"The once-in-a-lifetime experience of course is going to be that Super Bowl," Chun said, "to know we are a part of history is phenomenal."
Historic moments don't come often, but whether the confetti is flying or not, Eagles Cheerleaders always believe they're a part of something bigger.
Savannah Lloyd, a rookie cheerleader that same year, also recalls the memorable Super Bowl LII run saying, "my rookie season was a dream come true, and I didn't think it could get any better than that. What I didn't know was how much more there was to this."
Lloyd grew up in a family of dancers and when the time came for her to decide between college or pursuing a professional dance career, Lloyd chose academics. When the school year began, she quickly felt that a major part of her life was missing.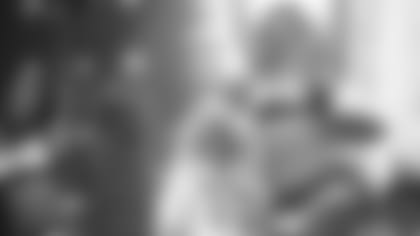 "I went to my first Eagles game. I saw the cheerleaders, and I thought that is how I can still pursue my dream of dance while getting my career," Lloyd said, recalling the season opener in 2016.
She went home, followed all of the Eagles' social media accounts, and set out to audition and make the team.
"I put my mindset into it and I fell in love with the organization as soon as I stepped into my first prep audition class. I made my dream come true," she said.
Both Chun and Lloyd are auditioning for their sixth seasons as Eagles Cheerleaders. They've traveled the world, participated in endless community outreach events and programs, cheered on the biggest stages, met countless fans, represented the Eagles as brand ambassadors, and even performed with Queen and Adam Lambert when the iconic band visited Philadelphia in 2019.
Of all the incredible moments, events, and life-changing experiences, it's the teammates who stand out when reflecting on this chapter of their lives.
"It's been great to be surrounded by so many talented men and women," Chun said. "We have nurses, physical therapists, chemists, grad students – I feel like we always motivate each other as our own personal cheerleaders."
"Being a part of this team has been life-changing," Lloyd added. "I have friendships that will last a lifetime. My teammates will now be in my wedding. I've developed so many connections. I've been involved in an organization of amazing people. I've also had opportunities as a performer that I never thought I'd be able to fill."
It's not lost on Chun and Lloyd the responsibility they've carried to both represent Eagles Everywhere, but also provide a world-class gameday experience.
"Stepping out onto the field, every game feels different," Lloyd said. "Each game gets better than the next."
"The fact that we get there five hours before a game and there are already fans lined up at gates to enter, or they're already in their spots tailgating, or celebrating football Sunday is just amazing and shows how dedicated our fans are," Chun reflected.
As Chun and Lloyd both prepare to make 2022 their final run as Eagles Cheerleaders, they plan to soak it all in.
"There are so many opportunities that I was given over these past five years that I needed for that growth in my life," Lloyd reflected. "It's really nice to just end it being a Philadelphia Eagles Cheerleader."
Veteran Eagles Cheerleaders Corinne and Savannah reflect on some of their favorite moments with the squad before preparing to audition for the 2022 season.