The Eagles and Chargers both jumped out to big early leads in their season openers on Monday Night Football, but only the Eagles were able to hold on to begin the 2013 season with a winning record. After the Monday night doubleheader, Chip Kelly's fast-paced offense became the talk of the NFL while the Chargers were left licking their wounds after surrendering a 21-point lead and losing at home to the Houston Texans on a last-second field goal. Like the Eagles, the Chargers have a new head coach this season in the person of former Denver Broncos offensive coordinator Mike McCoy. After shutting down the vaunted Redskins' rushing attack last week, the Eagles defense turns its focus to a balanced passing attack stewarded by Chargers quarterback Philip Rivers.
Meanwhile, the excitement in Philadelphia was only increased following the opening night fireworks. The rowdy Eagles fans figure to give the Chargers a proper Philadelphia welcome in the home opener at Lincoln Financial Field. What will we see next from the dynamic, warp-speed Eagles offense? Can the pace really move that much quicker? We'll find out Sunday at 1 PM. Until then, here's what you need to know about the Week 2 matchup.
Last Time They Met:
*November 15, 2009 -- Eagles 23, Chargers 31 *
A late Eagles comeback fell short as Philip Rivers and LaDainian Tomlinson led the Chargers to a home victory in a battle of two eventual playoff teams. Rivers threw for 231 yards and two touchdowns while Tomlinson rushed for 96 yards and two scores himself. Trailing by seven points, Donovan McNabb moved the offense down to the Chargers' 34-yard-line on the final drive before time expired.
McCoy seems like an easy selection as far as players to watch go, but it will be very interesting to see how often McCoy is used after carrying the ball a career-high 31 times against the Redskins. Chip Kelly said that he and the coaching staff need to do a better job of getting Bryce Brown and Chris Polk carries, so McCoy's playing time could slightly decrease. The Chargers gave up a combined 120 yards on the ground to the Texans, but held Arian Foster to just 3.2 yards per carry.
No typo there. Donnie Jones, yes the punter, is a player to keep an eye on for the Eagles. The 10th-year punter out of LSU was flat-out phenomenal in his Eagles debut, placing four of his six punts inside the 20-yard line, including a booming 61-yarder. Eagles special teams ran into trouble last year, but they looked crisp in their 2013 debut. Jones has been a key factor in this improvement. He has proved that he can change field position by kicking the ball as far as he can, yet he can also has the invaluable ability to pin the opposing offense within the shadow of their own goal post.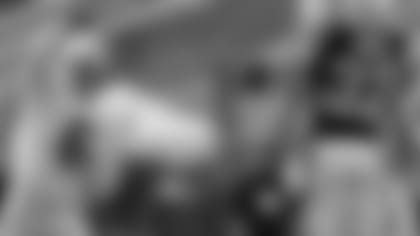 Weddle is the heart and soul of the San Diego defense, as he has been anchoring the backline of the unit for the past seven seasons. He was voted by his teammates as the Chargers Most Valuable Player in 2012 after leading the team with 111 tackles. Weddle is a sure tackler, but he also has a knack for taking the ball away. His 10 interceptions in the last two seasons (seven in 2011) rank him third in the NFL during that timeframe. Michael Vick committed just one turnover in the Eagles opener, which came on the batted backwards pass that was returned for a touchdown. Weddle will be on the lookout to take away anything that comes his way.
RB Danny Woodhead (No. 39)
The diminutive back was brought to the Chargers to be a change-of-pace player who would come in on third down, play in the slot at times, and catch some passes out of the backfield. Woodhead made quite a name for himself in New England doing just those things, but he was quiet against the Texans on Monday, catching just two passes for 16 yards. Woodhead could have a much larger role against the Eagles, and it will be up to defensive coordinator Bill Davis to find a way to handle him.
Eagles Offensive Line vs. Chargers Front Seven
Whether the Eagles go with a traditional configuration or unbalanced offensive line, like they did a number of times against the Redskins, one thing is clear – the unit's collective athleticism and ability to block in space makes it an ideal fit for Chip Kelly's scheme. LeSean McCoy will consistently see huge holes and have plenty of room to run. The offensive line also played well in pass protection against the Redskins and gave Michael Vick ample time to go through his progressions and find open receivers.
Next up for the quintet of big men for the Eagles is a test against a Chargers 3-4 front seven that is highlighted by the disruptive duo of Corey Liuget and Dwight Freeney. While it's no easy task, if the Eagles offensive line can control the line of scrimmage again, the offense's success will continue.
Eagles OLB Trent Cole vs. Chargers LT King Dunlap
King Dunlap left Philadelphia for San Diego as a free agent after five seasons in Philadelphia, signing a two-year contract with the Chargers to protect quarterback Phillip Rivers' blind side. On Sunday afternoon, he will return to Lincoln Financial Field and attempt to prevent former teammate Trent Cole from getting to Rivers. Cole was ubiquitous in game 1 and looked rejuvenated, making his impact felt immediately as he forced a fumble on the defense's first snap of the season and took his first steps in silencing those who doubted he could make the transition to outside linebacker in Bill Davis' scheme. In addition to the forced fumble, Cole finished the game with eight total tackles and one quarterback hurry.
Chargers QB Phillip Rivers vs. Eagles Secondary
Chargers quarterback Phillip Rivers is one of the league's most dangerous passers, and he can burn defenses with his pre-snap recognitions, quick decision-making and laser throws. While his stable of receiving weapons is not what it once was, he still has the old dependable Antonio Gates at tight end and a host of wide receivers who can make plays. Rivers will go against an Eagles secondary that showed up in a big way against the Washington Redskins, with Cary Williams and Brandon Boykin each intercepting Robert Griffin III. With Bradley Fletcher going through the post-concussion protocol, Brandon Boykin could be in line for a start on the outside. The depth of the position could be tested in a group that includes rookie Jordan Poyer, veteran Brandon Hughes and newcomer Shaun Prater.