In addition to other updates made for the 20th Anniversary of Lincoln Financial Field, the sensory room presented by Children's Hospital of Philadelphia (CHOP) has received a complete update and refresh, in partnership with KultureCity. Established in 2019, the state-of-the-art sensory room at Lincoln Financial Field remains a destination for individuals on the autism spectrum and those with sensory differences while attending an event at the stadium.  
"With the prevalence rate of autism increasing to 1 in 36 children, the need for sensory-friendly resources and support for individuals on the spectrum is at an all-time high," said Ryan Hammond, Executive Director, Eagles Autism Foundation. "Championed by Eagles Chairman and CEO Jeffrey Lurie, the sensory room presented by Children's Hospital of Philadelphia, is a crucial element in Lincoln Financial Field's certification as sensory-inclusive stadium. We are grateful for KultureCity's help in refreshing the room and their continued support as we promote accessibility and inclusion at all our events."   
Lincoln Financial Field uses elements, including loud music, lasers, fireworks, etc., that may be difficult for individuals with sensory sensitivities to enjoy. These factors plus the no re-entry rule at stadiums solidifies the need for a sensory room that allows guests to take breaks and then rejoin the experience. The sensory room provides a dedicated space designed by medical professionals for those who may need a quieter and more secure environment. This is imperative to ensure fans have a great guest experience. The sensory room is outfitted with bean bags from Yogibo, the visual light panels by Nanoleaf, activity panels, Sparkle Interactive Light (by NunoErin - a therapeutically fun furniture embedded with soft glowing lights that respond to motion), bubble walls, and a custom tactile artwork created by an autistic artist.  
"Our communities are what shapes our lives and to know that the Philadelphia Eagles and the Eagles Autism Foundation are willing to go the extra mile to ensure that everyone, no matter their ability, is included in their community is amazing," said Uma Srivastava, Executive Director, KultureCity. "We're honored to partner with EAF to provide a truly inclusive experience for all fans and guests!"  
Sensory sensitivities or challenges with sensory regulation are major barriers for some individuals due to over stimulation and noise expected in a venue like Lincoln Financial Field. While the sensory room was created with the autism community at the forefront, individuals with dementia, PTSD, anxiety, and other similar conditions benefit from this private break space.  
"We have a longstanding partnership with the Eagles organization and are thrilled with the recent updates to the sensory room space," said Madeline Bell, President and CEO of CHOP. "We know it is important to create inclusive environments for all children and the room at Lincoln Financial Field does just that. At CHOP, we will continue to raise awareness, conduct research, and provide exceptional care to individuals with autism spectrum disorder to ensure they receive the resources and education they need to thrive. We appreciate the focus and work of the Philadelphia Eagles and KultureCity as we continue to work together to support our community."  
The sensory room is located on the west lower suite level at Lincoln Financial Field, access through the elevators behind 105/205. Individuals can receive sensory bags at guest services and utilize a visual schedule at EaglesAutismFoundation.org.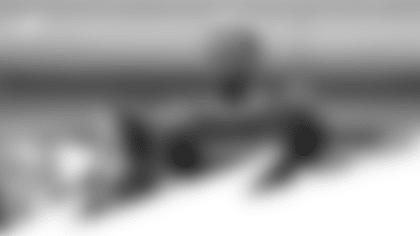 Exercise Clinic
October 4, 2023 | 6:00PM -7:30PM | Lincoln Financial Field
$50 Registration plus fees
Ages 14+
About Eagles Autism Foundation 
The Eagles Autism Foundation is dedicated to raising funds for innovative autism research and care programs. By providing the necessary resources to doctors and scientists at leading institutions, we will be able to assist those currently affected by autism, as well as future generations. The Foundation aims to inspire and engage the community, so together, we can provide much-needed support to make a lasting impact in the field of autism. Please visit www.EaglesAutismFoundation.org. 
About Children's Hospital of Philadelphia 
A non-profit, charitable organization, Children's Hospital of Philadelphia was founded in 1855 as the nation's first pediatric hospital. Through its long-standing commitment to providing exceptional patient care, training new generations of pediatric healthcare professionals, and pioneering major research initiatives, the 595-bed hospital has fostered many discoveries that have benefited children worldwide. Its pediatric research program is among the largest in the country. The institution has a well-established history of providing advanced pediatric care close to home through its CHOP Care Network, which includes more than 50 primary care practices, specialty care and surgical centers, urgent care centers, and community hospital alliances throughout Pennsylvania and New Jersey, as well as an inpatient hospital with a dedicated pediatric emergency department in King of Prussia. In addition, its unique family-centered care and public service programs have brought Children's Hospital of Philadelphia recognition as a leading advocate for children and adolescents. For more information, visit http://www.chop.edu. 
KultureCity is a leading non-profit recognized nationwide for using its resources to revolutionize and effect change in the community for those with sensory needs, not just those with autism. Since the program's inception, KultureCity has created over 1,000 sensory-inclusive venues in 6 countries: this includes special events such as the NFL Pro-Bowl, NFL Super Bowl and MLB All Star Weekend. KultureCity has won many awards for its efforts, including the NASCAR Betty Jane France Humanitarian Award in 2017 and the 2018 Clio Sports Silver for social good in partnership with Cleveland Cavaliers/Quicken Loans Arena. The Cleveland Cavaliers' Quiet Space Sensory Room at Quicken Loans Arena was a finalist for the 2018 Stadium Business Award, KultureCity was named one of the World's Most Innovative Companies for 2019 and 2020 by FastCompany and recently won the Industry Partner Award in TheStadiumBusiness Design & Development Awards 2019.