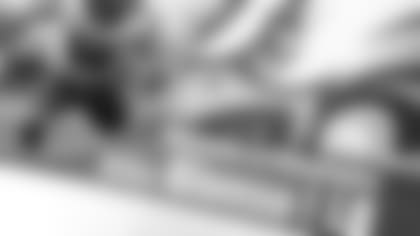 The Philadelphia Eagles have agreed on a trade that will send running back LeSean McCoy to the Buffalo Bills in exchange for linebacker Kiko Alonso.
Originally a second-round selection (46th overall) of the Bills in the 2013 NFL Draft, Alonso (6-3, 238) burst onto the scene in his rookie season, starting all 16 games and collaring 159 tackles, two sacks and four interceptions en route to Pro Football Writers Association Defensive Rookie of the Year honors. His 159 tackles ranked third in the NFL and was also the third-highest total by an NFL rookie since 2000.
Alonso, 24, missed the duration of the 2014 season after suffering a torn ACL prior to the start of Training Camp. He starred collegiately at the University of Oregon under Eagles Head Coach Chip Kelly, notching 143 tackles, 21 tackles for a loss, six interceptions and 3.5 sacks during his career with the Ducks.
The all-time leading rusher in Eagles history, McCoy (5-11, 208) tallied 6,792 rushing yards and 44 rushing touchdowns during his six-year tenure in Philadelphia. A second-round draft choice (53rd overall) of the Eagles in 2009, McCoy leads the NFL in rushing since 2010 with 6,155 yards and also ranks second in the league in yards from scrimmage (8,129) over the span.
A three-time Pro Bowler and two-time All-Pro selection, McCoy, 26, set the Eagles franchise record for single-season rushing yards and earned the NFL rushing title in 2013, as he accumulated 1,607 yards and nine touchdowns on 314 carries (5.1 avg.).