On Friday, Draft Buzz provided the latest chatter regarding draft prospects around the country on the offensive side of the football. What about the defense? Don't worry. We once again consulted our panel of NFL Draft insiders around the country to get the skinny on some of the most interesting players in April's NFL Draft on the defensive side of the football as well ...
Defensive End: Illinois' Michael Buchanan
In terms of physical tools, Illinois' Michael Buchanan has what you look for in a pass rusher. A long, athletic pass rusher with the ability to get after the quarterback as well as thrive in coverage, Buchanan has as much physical upside as any player at his position. However, the raw physical tools didn't always equate to production between the lines as has been the case with most Illinois defenders in recent years. Where does Buchanan rank amongst this year's group of defensive ends? We talked to ESPN Denver's Cecil Lammey to find out ...
"Buchanan is an intriguing prospect with good size and developmental upside. He's tall (6-6, 274 pounds) and has a large wingspan to bat down passes, plus he has the athleticism and closing burst to be a quality edge rusher at the pro level. Buchanan is most known for his devastating spin move that he can execute at full speed. However, his bag of tricks after that is rather empty. Buchanan needs to develop more moves as a pass rusher. His position versatility (can play both defensive end in a 4-3 and outside linebacker in a 3-4 scheme) boosts his draft stock, but his lack of consistent motor and limited pass rush moves make him more of a fourth- or fifth-round pick in this draft class."
Defensive Tackle: Utah's Star Lotulelei
Despite the addition of former San Francisco 49er Isaac Sopoaga on the opening day of free agency, many still anticipate the Eagles adding another big body to the interior of the defensive line in April's draft. One of the most popular names for the fourth overall selection, Utah's Star Lotulelei is a great fit in a number of defensive fronts, and was pegged early on as one of the top defensive prospects in the 2013 class. With the ability to play as a nose tackle, three technique or five technique, Lotulelei's versatility helps his draft stock. But a newly discovered heart condition revealed at the NFL Scouting Combine in February put that stock in doubt. Will the medical concerns cause Lotulelei to fall in the draft? If so, how far? For more, we asked Draft Countdown's Scott Wright ...
"Lotulelei still isn't a household name, but he's been a highly regarded pro prospect in scouting circles for quite some time. In fact, Lotulelei might have been a first-round pick in the 2012 NFL Draft had he come out as a junior. With a freakish blend of size, strength and athleticism, Lotulelei has drawn favorable comparisons to Haloti Ngata and could project to defensive tackle in a 4-3 or either nose tackle or the five technique in a 3-4 scheme. With that said Lotulelei's stock is in flux to a degree right now after a potential heart issue was discovered at the Scouting Combine. However, Lotulelei was cleared to participate in the Utah's Pro Day and performed extremely well. As long as he is cleared at the medical re-checks in mid-April, there is no reason why he shouldn't come off the board in the top five to 10 overall picks on draft day."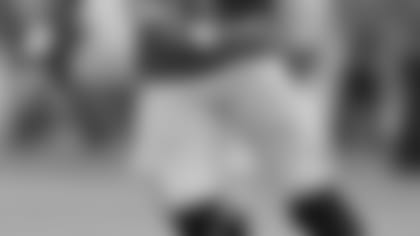 Linebacker: Georgia's Jarvis Jones
One of the most dynamic pass rushers in college football the last two seasons, Georgia's Jarvis Jones is widely considered one of the top defensive players in this year's draft class. After what many considered to be a sub-par performance at the school's pro day last week, reports surfaced that the Eagles would be working Jones out privately before the draft. One of the concerns that has surrounded Jones throughout the draft process is the fact that he has spinal stenosis. Is Jones a viable option with the fourth overall pick? Could last week's workout affect his draft stock? Rotoworld's Alen Dumonjic fills us in ...
"Jones is very heavy-handed, but doesn't have great ability turn the corner and lacks ideal length. He'll have to become more consistent in converting speed to power, which is what he'll likely rely on in the pros. He's an option for the Eagles at the No. 4 selection, as he performed in a 3-4 defense in college, but is likely to slip in the draft because of medical questions and the poor showing at his pro day. LSU defensive end Barkevious Mingo is one of the most fascinating prospects in this draft because of his great size and length. He also has the ability to convert speed to power, but like Jones, he's lacking consistency. However, he doesn't have any serious medical questions and possesses sky-high upside. He's certainly an option for the Eagles in the first round, if he isn't taken earlier. Unlike the two above, Oregon linebacker Dion Jordan is not a pure pass-rusher, as he has spent a lot of time in pass coverage. He is very long, a fluid athlete and possesses the ability to be a pass rusher. A wider alignment, such as in a 3-4 defense, may be best for him because he favors the outside rush lane and needs more room to work with to set up his pass-rush."
Cornerback: Houston's D.J. Hayden
Given the departure of Nnamdi Asomugha and Dominique Rodgers-Cromartie, the Eagles are still speculated to possibly add a cornerback in the top half of the 2013 NFL Draft despite the additions of Bradley Fletcher and Cary Williams. Last week, we looked at Alabama's Dee Milliner, but are there options in rounds two and three who Eagles fans should have on their radar? This week, Yahoo! Sports' Doug Farrar analyzes one underrated defensive back, Houston's D.J. Hayden, and where he might fit in April's draft ...
"Before his life-threatening injury (Hayden ruptured a vein that was connected to his heart which required emergency surgery after a collision in a practice), the tape showed that Hayden had second- to third-round talent. Assuming that he gets a clean bill of health, he's a decent-sized (6-0, 190 pounds) corner in a league that is transitioning back to bigger guys. His ability to play both press and off-man coverage makes him a potential asset in many different defenses. He also has perhaps the smoothest backpedal of any defensive back in this draft - real dancer's feet. He's physical in run fits, though not a dominant tackler, and he's not afraid to mix it up with bigger receivers. Hayden is still putting the fine points together in his technique, but I really like his skill set. Even with the medical concerns (he also suffered a hamstring injury at his pro day), this is one player who could surprise with a higher-than-expected draft pick.
"Three different cornerbacks are likely to be selected in the first round, and each brings different talents to the table. Alabama's Dee Milliner is the consensus first-to-be-taken player at his position, and though I like his tape overall, I'm wondering if Florida State's Xavier Rhodes might shock a few people and be taken before Milliner. With the success of Seattle Seahawks cornerbacks Richard Sherman and Brandon Browner, more and more NFL teams are seeking big, physical corners who can face up in press coverage and disrupt routes with authority. Rhodes is the best suited to do that of any defensive back in this class. Though he gets too handsy at times and may draw more penalty flags in the NFL, I think teams are willing to take that risk. Milliner is your typical Alabama defensive back - professional and practiced in most areas, great as a run defender and really rough in his backpedal, which Nick Saban doesn't seem to teach and use (Dre Kirkpatrick had the same problem). The other player to watch in the first round is Washington's Desmond Trufant, who had a superlative Senior Bowl and NFL Scouting Combine. He's a smooth, fluid player without top-end-speed, but an ability to jump routes who brings former Eagles cornerback Asante Samuel to mind.
"Another player to watch in the second day is LSU cornerback Tyrann Mathieu. His NFL Scouting Combine performance showed that he kept in shape after missing the 2012 season for multiple infractions of team policy. I think he's honest about his desire to turn his life around, and in a league where many teams sub their defenses to nickel and dime more than half the time, slot defenders are more important than ever. I think Mathieu has the ability to make an Antoine Winfield-level impact as a slot cornerback, and this could see him taken earlier than expected."
Safety: California of Pennsylvania's Rontez Miles
Even with the team signing Kenny Phillips and Patrick Chung in free agency, there is still a strong possibility the team adds another safety to the mix via the draft. Every year, there are some small-school players that come up through the ranks of draft prospects to make an impact at the next level. Josh Buchanan of D2Football.com previews some players at the safety position who fit that bill ...
"One safety who has intrigued scouts this year has been California Pa.'s Rontez Miles (5-11, 203 pounds). He has played both free and strong safety in his career.  Miles has been a four-time All-PSAC performer who is known for his hitting, ball skills and ability to create turnovers. He came from a tough background and is considered mature and one of the hardest-working players to come out of this NFL factory for a D2 program. Scouts love his maturity and the ability to play both safety spots, which gives him an advantage over most since very few others have experience doing that in college. Watch for him in the mid rounds of the 2013 NFL Draft.
"The first strong safety projected to come off the board is Georgia Southern's J.J. Wilcox (6-0, 216 pounds) who transitioned from the offensive side of the ball in the spring of 2012. Wilcox had an impressive senior year and while he is tight in the hips and a project; he's a good athlete who can be used in all three phases of the game.
"Potential late-round picks or free agents to watch include South Carolina State's Jakar Hamilton (5-11, 196 pounds), a former Georgia transfer, Northwestern State (La.)'s Jamaal White (5-11, 206 pounds), Illinois State's Ben Ericksen (6-0, 195 pounds), Richmond's Cooper Taylor (6-4, 229 pounds), Wisconsin-Platteville's Ryan McWethy (6-1, 226 pounds), West Alabama's Otha Foster (5-11, 204 pounds) and Jackson State linebacker convert Joseph Lebeau (5-11, 217 pounds)."