We're all taught growing up not to believe everything we hear or read. Now, you can add Tweets to that list as well.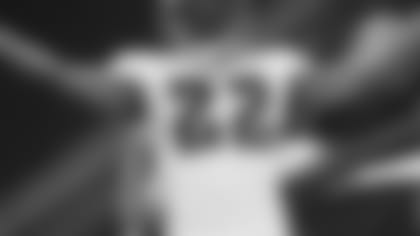 Return interceptions for touchdowns? Yes. Tweet? No.
Contrary to reports, the Eagles have confirmed that neither cornerback Asante Samuel nor defensive end Trent Cole set up Twitter accounts to send messages to fans. Twitter is a social networking service that allows you to communicate to other people what you are doing by sending messages, better known as Tweets, which can only be 140 characters long. Some NFL teams have official Twitter accounts, but the Eagles do not.
Tweets sent from an account under the name "asantesamuel" caused a stir because reports attributed the statements as quotes coming from Samuel himself. Among the different Tweets included one that claimed, "this is about to be a superbowl winning season fareal."
While fans would love for Samuel to make such a bold declaration, this is an example of the gross misrepresentation that can occur since there is no way to prove that it is the actual player unless he confirms it. It is easy for anyone to create an account with someone else's name and post such inaccurate statements.
It would be cool to know that Samuel is "losin madden at the moment" or that he "just saw some guys playin football down from my hotel. I ran up and just intercepted a pass then ran away...they didn't find it too funny," but in this case, and probably many others like it, it is not so.