No one was talking about turnover ratios in 1965. The term had not yet been introduced to the NFL. But on December 12 of that year, the Eagles had what amounted to a turnover bonanza against the Pittsburgh Steelers.
The Eagles tied an NFL record by intercepting nine passes that day in a 47-13 rout of the Steelers. There weren't many highlights in that 5-9 season under coach Joe Kuharich, but the Eagles had fun that day at Pitt Stadium. It was just one more bleak chapter in a 2-12 season for the Steelers.
Think about that: Nine interceptions in one game. The Eagles only have eight interceptions this season in 13 games. The nine picks tied the NFL mark set by the Green Bay Packers against the Detroit Lions on October 24, 1943.
"It was a crazy game," said Maxie Baughan, who was a Pro Bowl linebacker on that Eagles team. "We didn't get many breaks that season, but it seemed like we got 'em all that day."
Not only did the Eagles come up with nine interceptions but they returned three for touchdowns, tying another league record. Baughan had one of the touchdowns on a 33-yard return and it was the only touchdown in his Eagles Hall of Fame 14-year career. Like he said, it was a crazy game.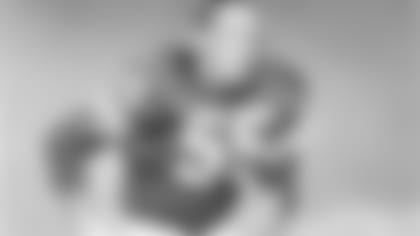 The day started, fittingly enough, with a Steelers employee dressed as Santa Claus tossing footballs into the stands as Christmas gifts for the 22,002 fans who bothered to show up. Then the game started and the Steelers' quarterbacks did their part to continue the Christmas theme by tossing more footballs to the Eagles.
Rookie safety Jim Nettles didn't even start the game and he still had three interceptions, one of which he returned 56 yards for a touchdown. Free safety Joe Scarpati had two interceptions. Baughan, cornerback Irv Cross, defensive end George Tarasovic and safety Nate Ramsey (who was injured and replaced by Nettles) each had one interception.
Tarasovic was a lumbering 6-4 and 250 pounds, a 35-year-old lineman who played the first 11 years with the Steelers, and the sight of him huffing and puffing 40 yards for a touchdown (the only touchdown of his career) was the comical highlight of the day.
"This day was just one of those things," Nettles said. "It might not have been as good as it looked."
Nettles had a point. The Steelers actually finished the game with more total yards (324 to 302) and Eagles quarterback Norm Snead completed just 7 of 21 pass attempts so he didn't exactly light it up either. But the Steelers handed it to the Eagles with the nine interceptions and three lost fumbles, a "you've gotta be kidding" total of 12 turnovers.
Wrote Herb Good in the Philadelphia Inquirer: "It was a weird sloppy game, almost a travesty on the sport. Brief flurries of fisticuffs broke out three times as frustrations ignited tempers."
Bill Shefski of the Philadelphia Daily News described the scene in the Steelers' locker room where the quarterbacks Bill Nelsen and Tommy Wade "were seated despondently next to each other like two old ladies whose purses had just been snatched."
"What are you going to do with young quarterbacks like that?" asked Steelers coach Mike Nixon.
Wade, a second-year pro from the University of Texas, threw seven interceptions. He was released after the season and never played another NFL game. Nelsen, who threw two interceptions in the game, played another seven years and enjoyed some success with the Cleveland Browns, leading them to a division title in 1971.
That was a bizarre day – December 12, 1965 – in pro football. While the Eagles were tying a league record with nine interceptions, Chicago's Gale Sayers was scoring a record six touchdowns against the San Francisco 49ers and Paul Hornung was scoring five touchdowns for Green Bay against Baltimore. Of course, Sayers and Hornung wound up in the Pro Football Hall of Fame, so it made some sense. A 40-yard touchdown by George Tarasovic? Not so much.
An award-winning writer and producer, Ray Didinger was inducted into the Pro Football Hall of Fame in 1995. He has also won six Emmy Awards for his work as a writer and producer at NFL Films. The five-time Pennsylvania Sportswriter of the Year is a writer and analyst for NBC Sports Philadelphia. Didinger will provide Eagles fans a unique historical perspective on the team throughout the year for PhiladelphiaEagles.com. You can read all of his _Eagles History columns here_. He is also the author ofThe Eagles Encyclopedia: Champions Edition which is in bookstores now.