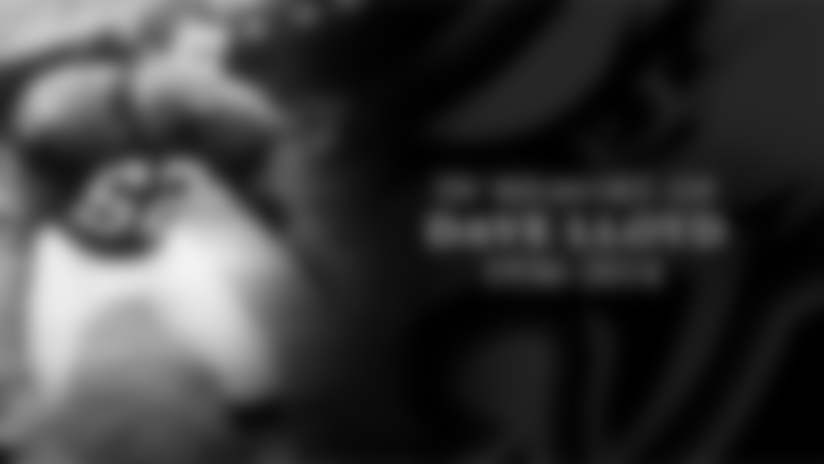 Dave Lloyd, a Pro Bowl linebacker with the Eagles through some bleak times, died Saturday at his home in Gladewater, Texas. He was 77.
Lloyd was a versatile athlete who had the misfortune of playing for the Eagles in the mid-1960s when the team was in disarray. He was a square-jawed 6-foot-3, 250-pounder who could play center as well as defensive end or linebacker. He also placekicked. He did a little bit of everything in eight seasons with the Eagles.
His nickname was "Pappy" because even in those days he seemed like a throwback. Players were just starting to get into weightlifting in the late '60s. For years they shied away from it because they were told it would make them muscle-bound. While it became more popular with the younger players, Lloyd never fell in line.
"Some guys want to look good on the beach," he said. "I just want to play football."
Even without pumping iron, Lloyd was a formidable presence. When the Eagles put him at middle linebacker in 1963, he was the biggest middle linebacker in the league. He was the same size as the two tackles playing in front of him (Riley Gunnels and Frank Fuller) and he was bigger than both ends (Bobby Richards and Jerry Mazzanti).
"When Pappy hits somebody, you see them look around, like, 'What was that?'" said Jimmy Carr, who played with Lloyd in 1963 and coached him in his final season, 1970. "There aren't many linebackers that can hit like that."
For a big man, Lloyd moved very well and covered a lot of ground. He had 14 career interceptions and returned them for 202 yards. He also handled the placekicking duties for part of the '65 season. He was 7 for 7 on extra points and kicked a 42-yard field goal.
Lloyd was born and raised in Oklahoma. He started his college career at Texas Tech before transferring to Georgia where he earned All-Conference honors. He was a fourth-round draft pick of the Cleveland Browns in 1959. Lloyd was traded to Detroit in 1962 and spent one season with the Lions. The Eagles acquired him for a fourth-round draft pick in 1963 and it proved to be one of the smarter trades in team history.
Lloyd took over as the middle linebacker midway through that season and held the job for the next six years. It was not an easy role to fill since the shadow of Chuck Bednarik still loomed over the position. The great Bednarik retired after the 1962 season. The Eagles tried several players at middle linebacker in 1963, but Lloyd was the only one who looked like he belonged.
The Eagles didn't have much success in those years in part because of front office upheaval (three different ownerships in seven years), some bad trades and poor coaching by Joe Kuharich, but Lloyd was a rock in the middle of the defense. In 1969, the team won just four games, but Lloyd was selected to play in the Pro Bowl.
The next year, Lloyd was phased out. Coach Jerry Williams decided to move Tim Rossovich, the glass-eating first round pick from Southern Cal, from defensive end to middle linebacker. The thinking was that Lloyd, then 34, was slowing down. Six games into the season, Rossovich moved to the middle and Lloyd went to the bench.
"I don't agree with it but what can I say?" Lloyd said. "We're losing (the team was 0-6) and when you're losing there are going to be changes. That's football."
Lloyd finished out the 1970 season and retired. I always felt he was one of the more underrated players in Eagles history. In 1994, when I was writing for the Philadelphia Daily News, I picked my all-time Eagles team and included Dave Lloyd among the honorable mentions at middle linebacker behind Chuck Bednarik.
An award-winning writer and producer, Ray Didinger was inducted into the Pro Football Hall of Fame in 1995. He has also won six Emmy Awards for his work as a writer and producer at NFL Films. The five-time Pennsylvania Sportswriter of the Year is a writer and analyst for Comcast SportsNet. Didinger will provide Eagles fans a unique historical perspective on the team throughout the season for PhiladelphiaEagles.com. You can read all of his Eagles History columns here.