Nobody enjoyed watching receivers Hank Baskett, Greg Lewis and DeSean Jackson run roughshod through the Rams' secondary more than Kevin Curtis.
The injured wideout listened all last week about how the offense may be hindered because he and Brown weren't playing due to their respective ailments.
He heard about how there was no way a rookie and two career backups could fill in and have the offense be the same.
After the Eagles 38-3 dismantling of St. Louis, he was happy that the naysayers were proven wrong.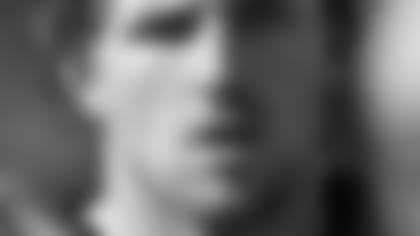 WR Kevin Curtis is expected back before the Oct. 19 bye
"It was awesome," Curtis said. "They got the call and stepped up big-time. People worried about the receiver situation and they came up huge for us. I loved watching every minute of it."
Jackson had six catches for 106 yards, Lewis had five grabs for 104 yards and Baskett hauled in two passes for 102 yards, including a 90-yard touchdown catch. It was the first time since 1960 - when Timmy Brown, Tommy McDonald and Pete Retzlaff accomplished the feat - that the Eagles had three receivers eclipse the 100-yard mark in the same game.
While Curtis said he liked what he saw, he went on to mention that he wasn't surprised. Many backup players consider themselves starters-in-waiting, which helps them be prepared if and when they are called upon.
"Just because they're not playing doesn't mean they can't come in and make plays," Curtis said. "It just shows you the depth we have. We have a lot of good players."
Curtis hopes to join those ranks sooner rather than later. According to Curtis, his rehab from the surgery to repair a sports hernia has him well ahead of the original timetable for his return.
"I'm feeling good," Curtis said. "I'm feeling real good. I take it day-by-day, get a little better each day and I'm feeling better each day. I feel like I'm ahead of schedule and I can't wait to get back out there. I just want to make sure I'm right before I do."
Head coach Andy Reid said on Monday that Curtis could be back before the bye week.
"I'm optimistic today that it won't be (that long), but we'll see," Reid said. "The month and a half takes you to about the bye week, so hopefully we can get him back a little sooner, but we'll see."
Overall, Reid was pleased with Curtis' progress.
"He's doing very well actually. He's not going to play this week, but he is doing very well."